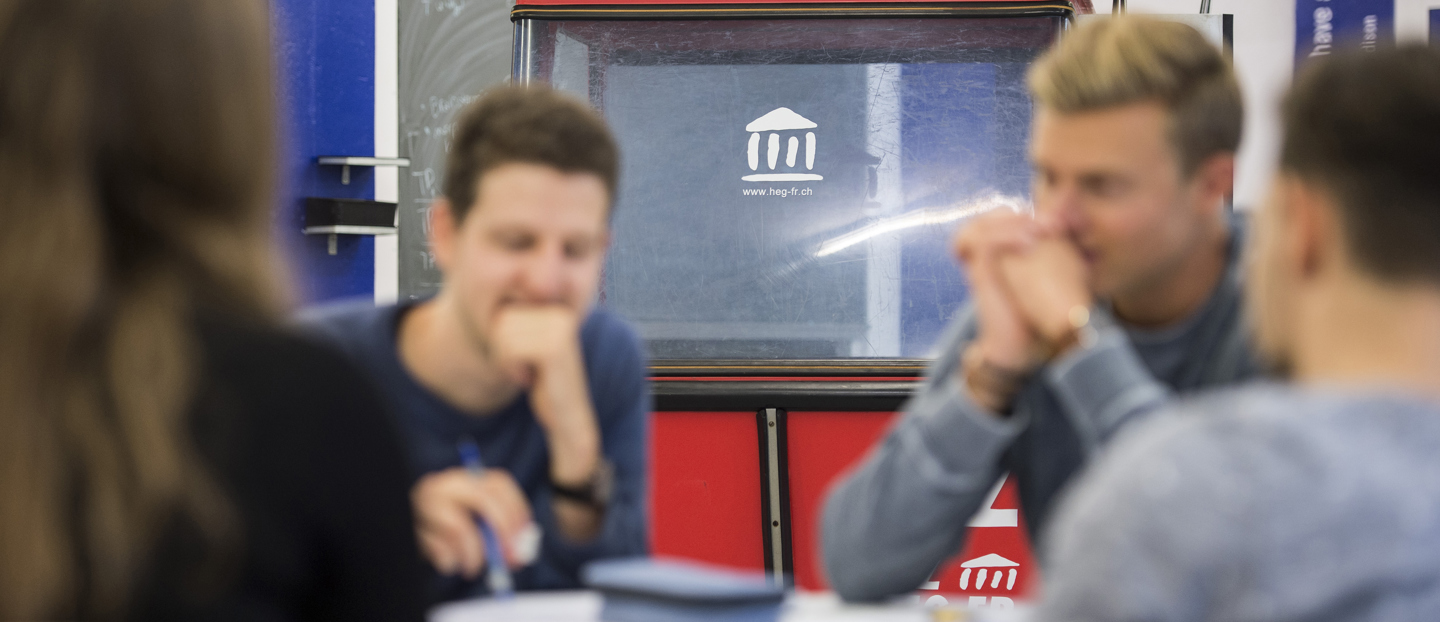 A practice-oriented, multilingual business program
Participants in the Business Administration program are preparing for leadership positions and management roles in industry, NGO and in the public sector. As our study system has a practical focus, our graduates are snapped up by employers, who have a special appreciation for their broad knowledge, multi-disciplinary abilities, pragmatic approach and, of course, their linguistic skills, all of which are vital tools in Swiss and international labor markets.
Capitalizing on our prime location at the crossroads of four countries and our trilingual teaching, the school participates in major international projects. Our students develop cross-cultural and linguistic skills that are directly rooted in practice. Thanks to the contacts established with regional, national, and international businesses as well as public bodies and various other organizations, our students enjoy a rich network will not only be beneficial to them in the future, but also significantly increases their integration potential within the employment market.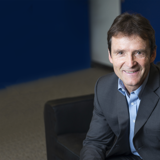 There is no other offer like ours in the Swiss market – the combination of trilingualism and a practical focus sets us apart.
Rico Baldegger - Director of the HEG-FR
Study organization and subjects
In line with the Bologna Convention, the School of Management Fribourg offers a modular course. One module corresponds to a structured regrouping of several classes. One passed module results in a certain number of credits (points). Awarding credits increases the transparency of the challenges and facilitates student mobility on both a national and international scale. 180 credits are required in order to obtain the degree.
Studies under the Bachelor's degree are characterised by a general approach that is reflected through a wide variety of classes. The first semesters enable students to develop their knowledge of the fundamental subject matters of economics and management (financial management, taxation and law, management and human resources, marketing, political economy, instrumental fields, languages, and communication).
In the latter semesters, apart from a number of mandatory courses, students are free to choose their options. The main options (referred to as «majors») include the fields of marketing, human resources and finance. Students at the School of Management Fribourg can choose to specialize in Entrepreneurship. Finally, a number of classes are available as secondary options («minors»). These options enable students to immerse themselves in conditions that are close to professional practice. One strength of the course is the option for students to personalize one-quarter of their studies.
During the final two semesters, besides the standard obligatory classes, students can choose their branch options:
PME & Entrepreneurship/Innovation
Leadership & Human Resources
Marketing & Strategy
Banking & Finance
Finance & Accounting
Digital Business
Bachelor thesis
During the final study year, much of the last semester is spent writing a Bachelor thesis on a subject relating to business economics or administration. It must also include work experience in an enterprise or organization.
At a glance
Degree awarded
Bachelor of Science HES-SO in Business Administration
ECTS Credits
180
Study duration
3 years (full-time), or 4 years (part-time)
Study start
Calendar week 38 (19th of September 2022)
Study language
Unilingual, bilingual, trilingual
Enrollment information
30th April 2022 (The deadline for students with foreign diplomas expired on 31 January 2023).
Fees
The fees per semester are CHF 500 (not including facility charges). Students are obliged to take out insurance to cover the risk of illness and accidents.
Place of study
HEG-FR, Fribourg (Switzerland)
Admission requirements
The admission regulations for the Bachelor of Science in Business Administration programme are based on the regulations for the Universities of Applied Sciences of Western Switzerland HES-SO. The objective of the admission policy is to achieve the preliminary training needed to complete a University of Applied Sciences study programme.
Information for international students
The deadline for students with foreign diplomas is January 31th of each year (no exception possible). Enrolment requests must be submitted using the enrolment form on this page.
Practical information regarding visa requirement and residence permits are available on the HES-SO website or the Study in Switzerland website, the official website provided by the Rectors' Conference of the Swiss Higher Education Institutions.
Admission policy and requirements
Application for the Bachelor in Business Administration
Enrollment
Application deadline: April 30th, 2023
Place for multilinguism
A new highlight was introduced some years ago: the trilingual program enables students with good grades to complete their studies in German, French and English. The Bachelor course also has a bilingual French and German option, or can be pursued in either French or German only.
There are several options with regard to the choice of language(s) given in the various courses:
Monolingual course
All courses are given in a single language (French or German).
Bilingual course
Two-thirds of the courses are taught in the student's mother tongue (French or German) and one-third in the partner language (German or French).
Trilingual course
Courses are given one third each in French, German and English.
Full time or part-time
The course can be undertaken on a full-time basis or part-time alongside a job. Both models take into account the need to reconcile study, work and leisure. The course, in which a total of 180 ECTS credits can be acquired, is either full-time (over three years) or part-time (over four years).
Full time (FT) - 3 years
In full-time, the courses take place on a maximum of four weekdays, so that even if studying full-time, a reduced, regular professional activity can be pursued.
Part-time, alongside a job (PT) - 4 years
The part-time courses are usually held on one full weekday and two evenings. As a result, you will be able to work on four days a week (an employment level of at least 50% is required).
A grass roots course with firm practical foundations
The Bachelor degree in Business Administration is a grass roots course with firm practical foundations. As such, our teaching staff work in firms and within research institutes. The course can be undertaken on a full-time basis or part-time alongside a job.
Professional prospects
There are several opportunities for graduates of the Bachelor degree in Business Administration. Firstly, they can choose to go straight into the job market, where they will become tomorrow's managers in finance, management, human resources and marketing.
After your studies
At the end of their Bachelor degree, graduates can also continue their studies and enroll on a Master program, either at our school – Master of Science HES-SO in Business Administration, major in Entrepreneurship (Innovation & Growth) – or in another institution of their choice.
Master in Business Administration, orientation Entrepreneurship
Discover the program
Alumni HEG/HSW Fribourg
The Alumni Association of the School of Management Fribourg develops and promotes a dynamic relational network which fosters exchange among the school, its active students, graduates, and third parties.
Alumni HEG/HSW Fribourg
Contact us
Bachelor's secretariat
+41 26 429 63 70


Opening hours and Phone calls 7:30-12:15 | 13:15-16:00 (MO/FR) 8:30-11:30 | 14:00-16:00 (TU/WE/TH) Office closing: -