14 Jun 2023
The students of the Master in Business Administration, Major in Entrepreneurship of the HEG-FR spent two days at the foot of the Moléson for an extraordinary course.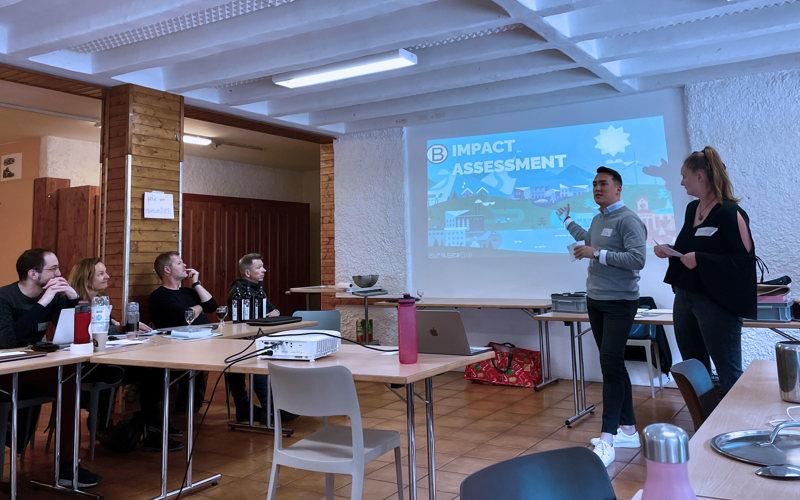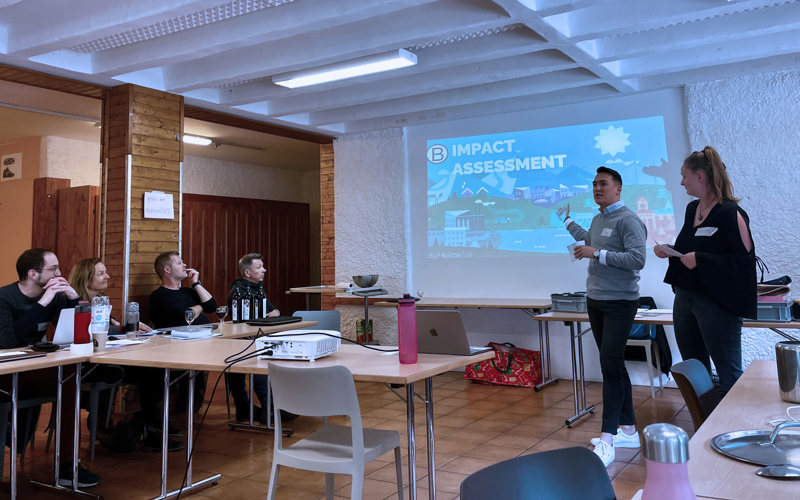 On the initiative of an associate professor from the School of Management Fribourg, the students of the Master in Entrepreneurship of the HEG-FR benefited from training at the foot of the Moléson. On this occasion, they worked on a concrete case with colleagues and professors from HEIA-FR and the University of Fribourg.
In a joint effort, everyone challenged the management of the digital and environmental transitions of a Fribourg SME: Polygravia SA. This ex cathedra course also gave rise to moments of sharing and discovery, in particular around an alpine fondue. A descent in a summer bobsled and moments of collective cooking were also on the program for these two days in the Renardière chalet. The company concerned leaves with critical and constructive feedback of around thirty students in the fields of economics, law and engineering.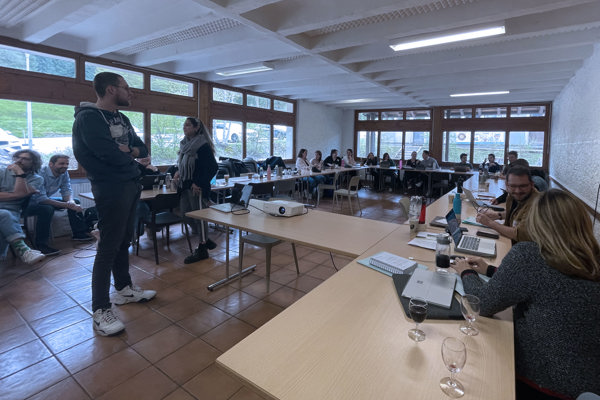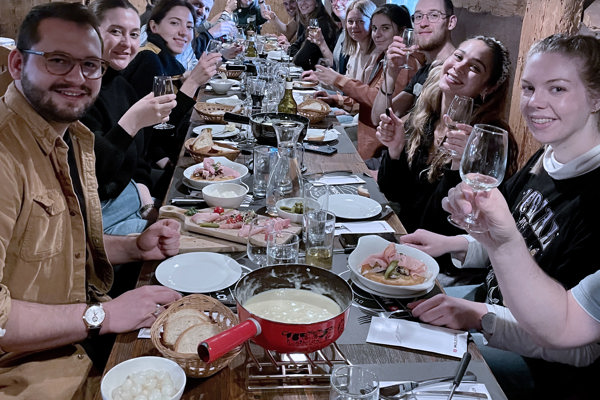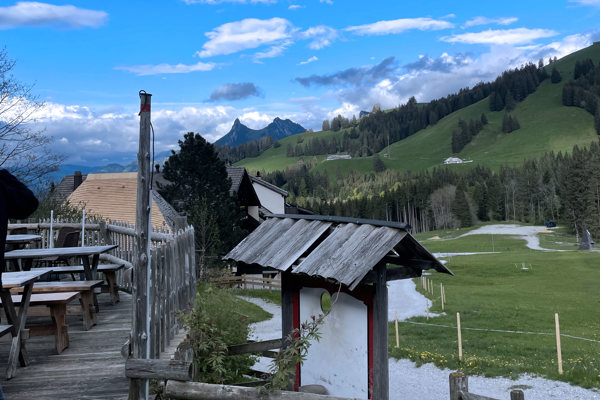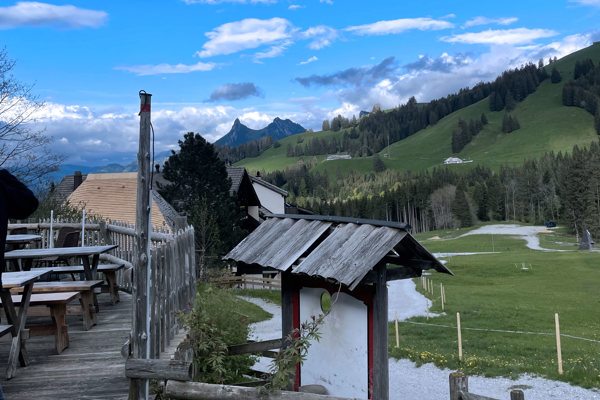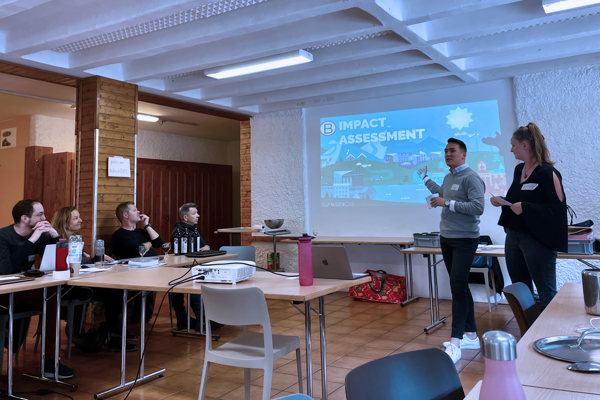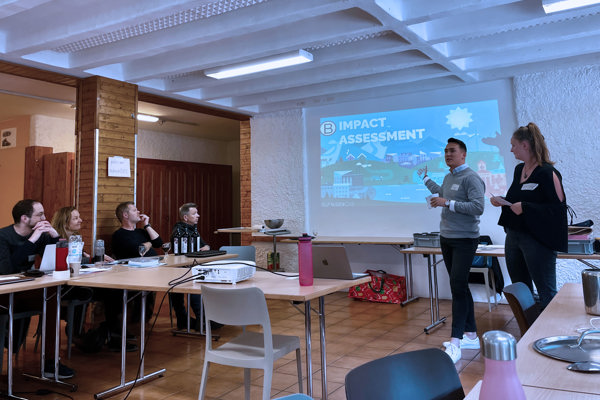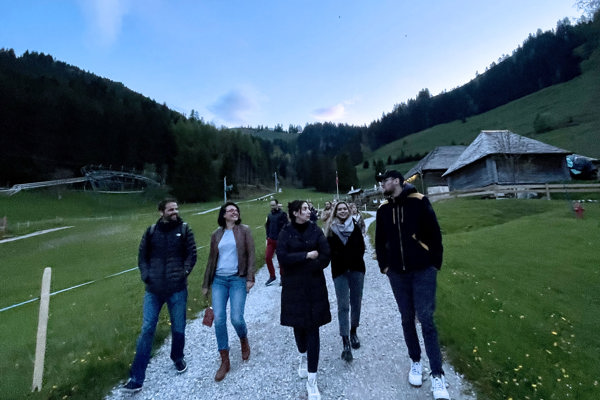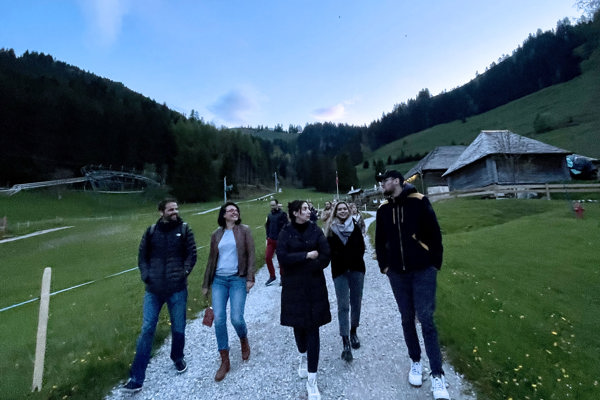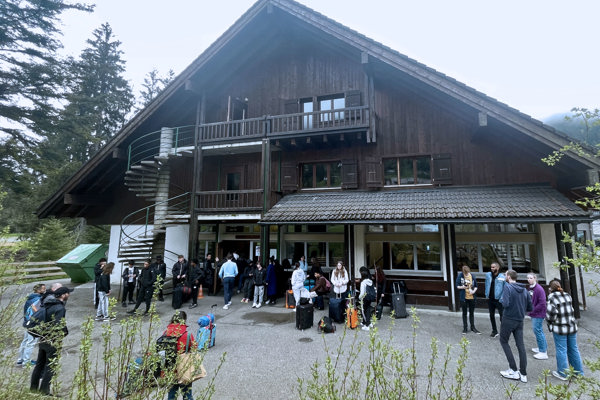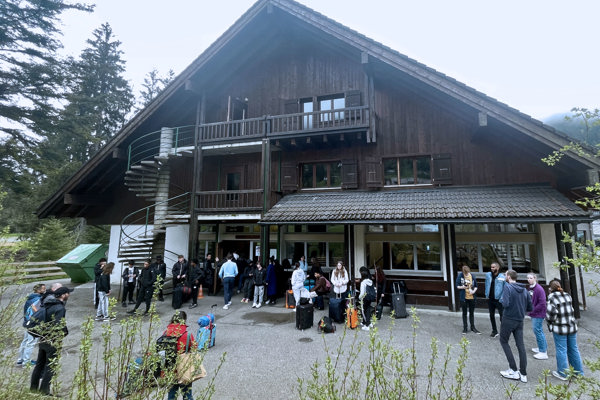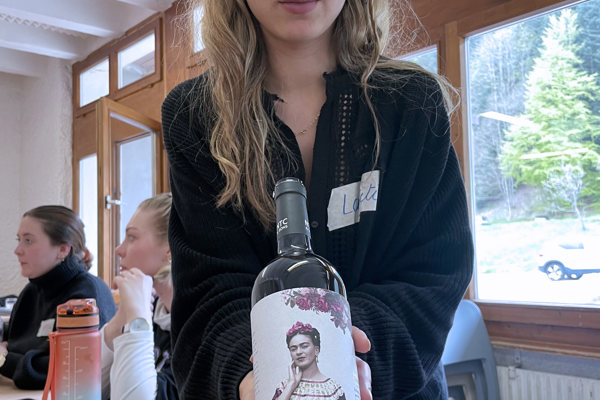 Pedagogical innovation
This two-day trip to Gruyère, sponsored by the beneficiary company, as well as by the Moléson-Village Tourist Office and facilitated by the Fribourg public transport company (TPF), has already been confirmed for the second edition. This immersive and interdisciplinary concept, entitled "Deep Dive Chalet" will also be the subject of a project submission for educational innovation.
Learn more about the Msc BA, Major in Entrepreneurship