29 Jun 2023
Every Summer, the HEG-FR offers a four-week intensive program designed for Swiss and international undergraduate and graduate students. During this special Summer School, Company visits are part of the program. In this journey, our students had the opportunity to visit Leonteq and On Shoes.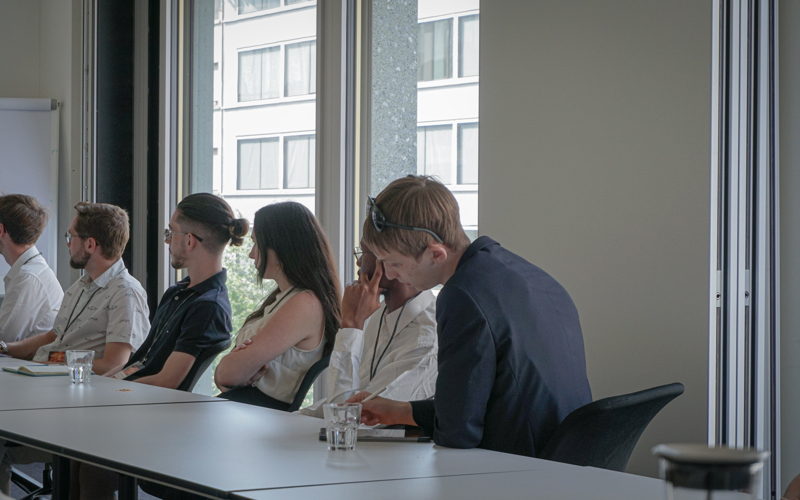 Today, as part of their summer program, the students embarked on a captivating journey to Zürich, the bustling Swiss capital renowned for its prominence in the world of finance. Their destination was Leonteq, a Swiss company at the forefront of the finance and technology sector, specializing in structured financial products and insurance offerings.
Upon arrival, the students were cordially welcomed by the esteemed Christian Gmuer, who holds the position of managing director at Leonteq. Additionally, they had the privilege of interacting with Sandro Dorigo, an esteemed founding partner of the firm. This unique opportunity allowed the students to gain invaluable insights into the company's origins, its areas of specialization, and its progressive acquisition of an expanding market share.
During the visit, the students had the chance to delve into the compelling narrative behind Leonteq's establishment. They received comprehensive knowledge about the company's expertise in structured financial products and insurance solutions, witnessing firsthand the strategies employed by Leonteq to solidify its position in the market. This immersive experience offered the students a deeper understanding of the company's innovative approaches and its relentless pursuit of growth.
Overall, the visit to Leonteq proved to be an enlightening and inspiring experience for the students. It provided them with a unique opportunity to explore the intricacies of a Swiss company that thrives at the intersection of finance and technology, while gaining valuable insights into the dynamics of a market-leading firm.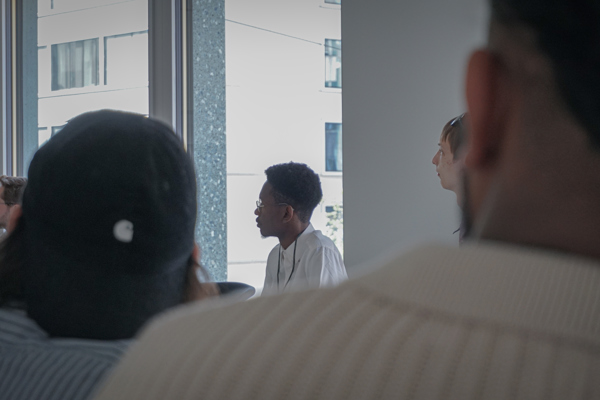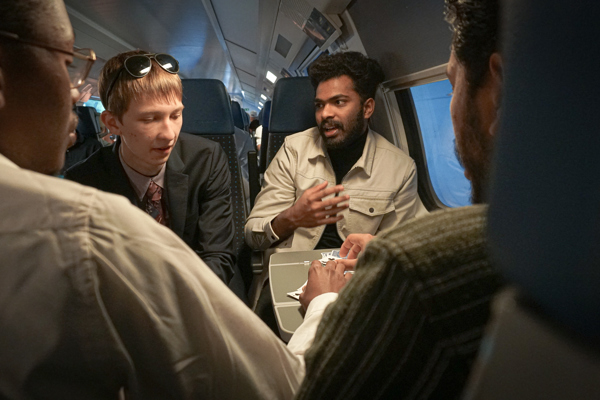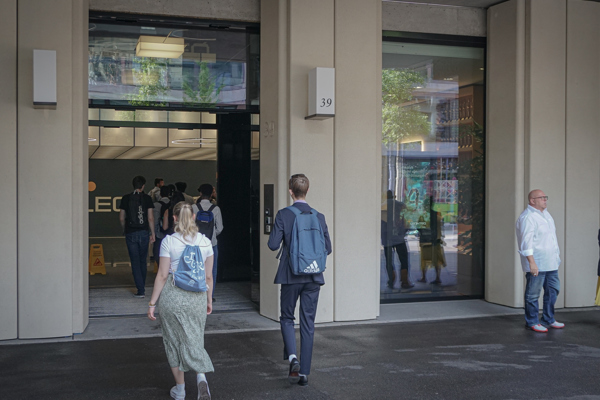 The afternoon's program included the incredible opportunity to visit On Shoes' headquarters at Förrlibuckstrasse 190. The visit included a captivating presentation that showcased the brand's sustainable practices and their refreshing marketing approach. Embracing the motto of "less is more," On Shoes demonstrated their commitment to clean design and minimalism. It was an inspiring experience that highlighted the brand's dedication to sustainability and showcased the power of simplicity in their success.