17 May 2023
Last night, the "A climate of Optimism" event welcomed a very large audience at the School of Management Fribourg (HEG-FR) to discuss the next vote on the Climate Act scheduled for June 18.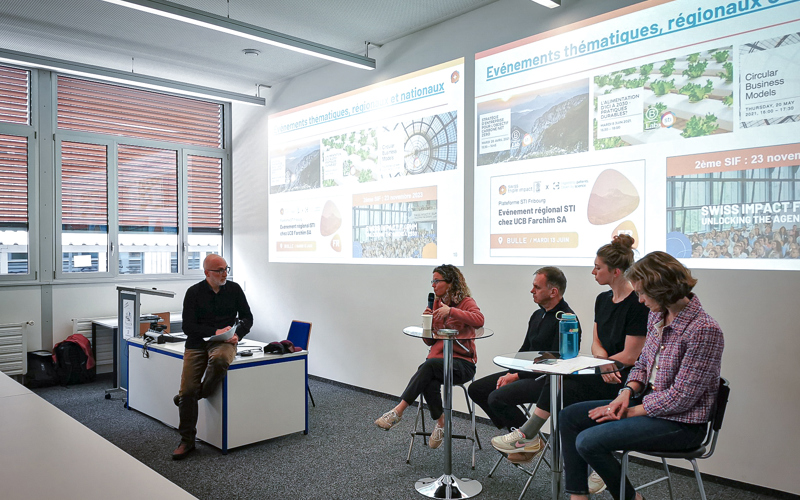 Patagonia's head for Switzerland, Vanessa Rueber, highlighted the organization's commitments in environmental terms. "A climate of optimism", a short film produced by the company and broadcast on the occasion, underlined the importance of collective citizen work and the impact that everyone's vote can have for systemically changing environmental policies. The film's message suggests changing the narratives around the political discourse on the environment and ecology to achieve the objective of carbon neutrality by 2050.
On a local issue, Martin Hoelzle, Professor of Human Geography at the University of Fribourg spoke about the impact of climate change on the Alps and demonstrated in a very visual way how fast the glaciers are disappearing.
Audrey Bovey, representative of Protect Our Winters (POW), shared the NGO's commitment to climate protection and explained in great detail the objectives of the Climate Act, which aims for carbon neutrality by 2050. Globally, to achieve these objectives, Switzerland must commit to respecting the Paris Agreements signed in 2015.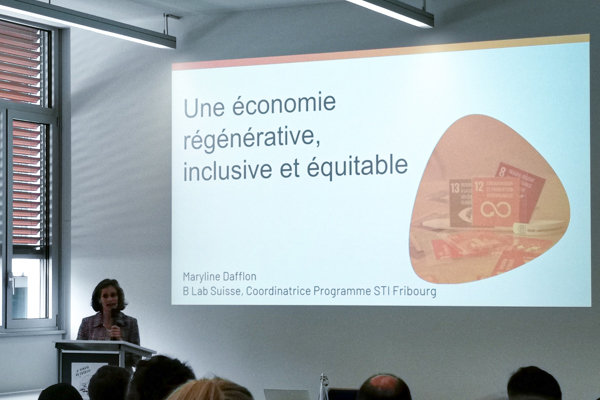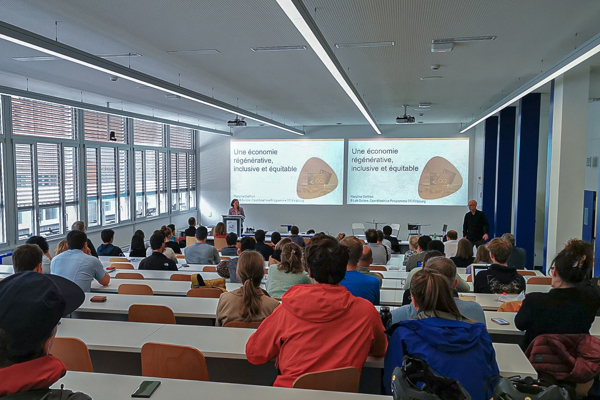 Finally, Maryline Dafflon of Swiss Triple Impact/BLab discussed the role and responsibility of companies in mitigating climate change and the financial support that the Confederation offers for innovative companies seeking to reduce their impact on the environment and aiming for carbon neutrality.
A public debate concluded the evening, which was full of commitment and passion!