01 Jun 2023
Sanitation and renovation of the HEG-FR building and the geography section of the UNI-FR in Fribourg: Presentation of the result of the architecture competition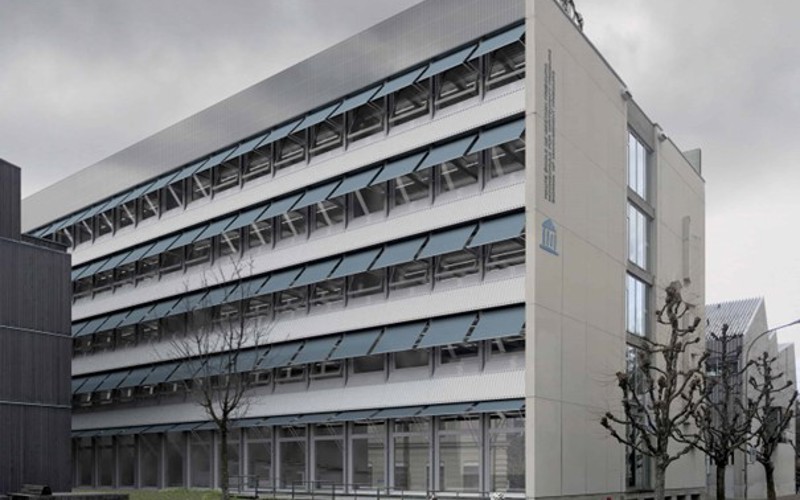 The building that houses the HEG-FR as well as the geography section of the UNI-FR no longer meets current energy, technical, security, and user comfort requirements. Therefore, the building must be renovated and sanitized. The selected project to be implemented is now known. 
As part of an architecture competition for multidisciplinary teams, at one level and in an open procedure, the jury made up of architects and engineers specializing in building technology along with numerous specialists in sustainable development and collaborators from the School of Management Fribourg (HEG-FR) and the University of Fribourg (UNI-FR) examined the 10 projects that had been submitted in accordance with the deadlines and the rules of anonymity. The jury concluded unanimously that the "MAGNOLIA" project best met all the criteria, expectations and objectives of the Buildings Department (SBat), the project owner, by responding to a multitude of measures oriented towards general durability and which takes into account the materials' life cycles. In addition, the renovation of the facades planned by this project gives a contemporary identity to the building and makes it in line with its immediate urban environment.
The winning project also reveals a sensitivity to the heritage value of the building and the elements that characterize it. It proposes to preserve the memory of the multiple interventions on the facades by rediscovering and diverting the different layers. This project therefore questions the relevance of reuse with regard to a reduced carbon footprint, through the reuse of certain materials for the facade. By doing so, it tells the story of the questions and issues of our current society, as indicated in the final report of the jury.