10 May 2021
Read about the visit of the Intercultural Management class to the Musée International de l'Horlogerie in La Chaux-de-Fonds
The International Museum of Horology
It was on a grey morning in May that the Intercultural Management class, led by Jean-Marie Ayer and Robert Faessler, boarded a PostBus and headed for Jura, the cradle of Swiss watchmaking. After an hour and a half of driving in the pouring rain, the joyful group of students, whose spirits could not be dampened by the weather and long journey, finally arrived in the mythical city and quickly took shelter behind the museum doors. Once inside, they were split into two groups for the guided tour, one in English and one in French.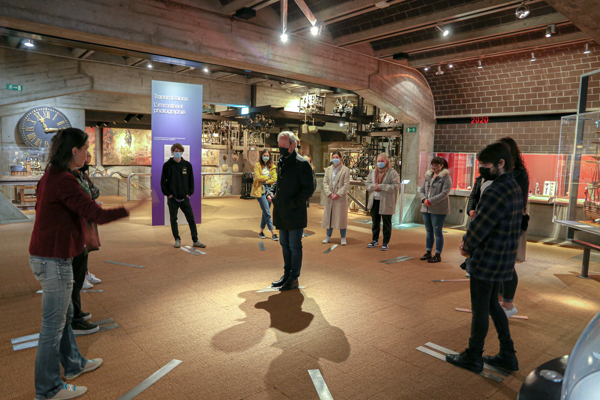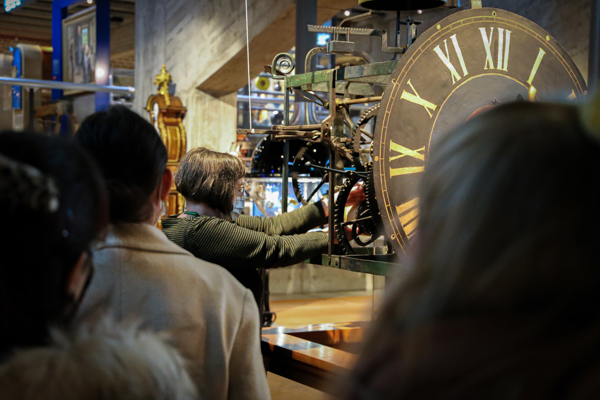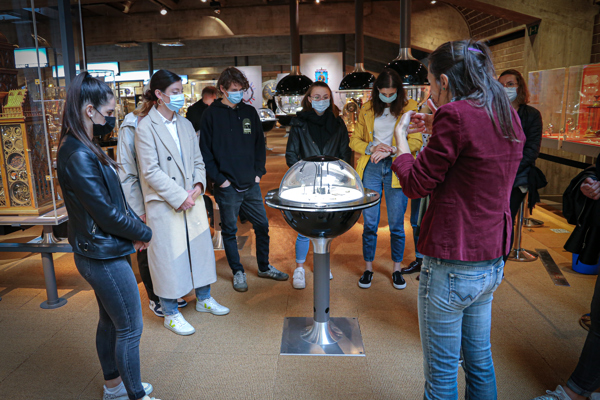 The visit
Inaugurated in 1974, the museum is divided into several sections. The permanent exhibit, titled "Man and Time", traces the history of timepieces back several thousand centuries. This exhibit is presented as a timeline and details the history of time measurement in 36 stages. A second section holds invaluable treasures, including several priceless rare pieces; and finally, a themed section presents its subjects in a more exhaustive manner.

The two groups were guided through this maze of artifacts and had the opportunity to learn about pieces of fine watchmaking, such as a "tact" watch by Abraham Louis Breguet, a singing bird box by Jacquet Droz and a pocket watch bearing a painting of the Tower of Babel. With more than 5,000 pieces, the International Museum of Horology is a remarkable beacon of Switzerland's culture and depicts with impeccable precision the craftsmanship of artisans through time.