03 Apr 2023
Today, our EMBA 2022-2023 class kicked off their Boston study trip with a full journey at Suffolk University where they were introduced to the International Perspective and Sustainability Issue EMBA students and Professors led by Ank Stuyfzand JD PCC.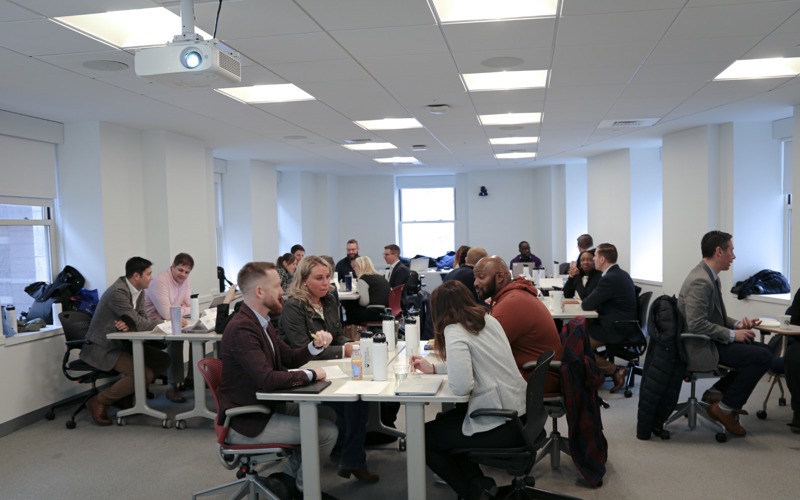 This was an excellent opportunity for our students to meet other peers and broaden their network. During the day, they were able to get to know each other and share their experiences, ideas, and opinions, which was met with great enthusiasm and excitement.

Our class participated in various activities such as a workshop, a class discussion and a presentation by pieter wolters from DSM Venturing. These were engaging and interactive sessions where they brainstormed ideas, discussed different approaches, and collaborated to achieve their goals. The whole day was moderated by Suffolk Associate Professor, Russell Seidle.

The Boston study trip marks the end of the EMBA program and is a fitting conclusion to the hard work and dedication that our students put into their work.
Discover our study trip