16 Dec 2020
The global innovation studio Conexkt has been granted an Innovation Cheque by Innosuisse to test the feasibility of a new toolkit, with the School of Management Fribourg (HEG-FR) as research partner.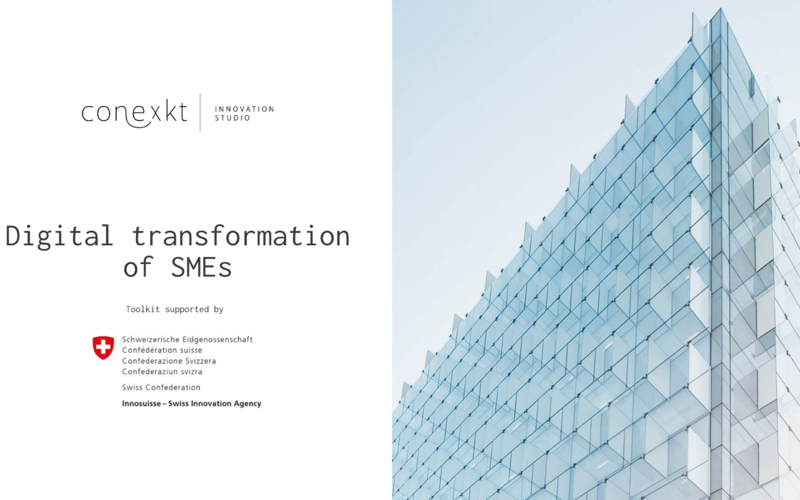 These funds will be used to publish an additional toolkit to the Conexkt series. Together with the School of Management Fribourg HEG-FR, the partners will design a toolkit on the "Digital transformation of SMEs", based on the latest scientific research in the field. The toolkit will help the digital transformation of Conexkt clients' SMEs.  It will be a welcome new tool for clients, especially since a study from the ZHAW School of Management and Law Zurich has shown that 87% of SMEs in Switzerland are behind in terms of digital "know-how".
Dr. Maurizio Caon, an Associate Professor and Head of the Digital Business Center at the HEG-FR, and Annaële Hervé, scientific collaborator, will work with Conexkt to develop the toolkit and bring his latest research and expertise to the industry. The project will start in January, with an aim to publish the toolkit within the first half of 2021.