12 Aug 2019
La Swinburne Business School a reçu l'accréditation internationale AACSB. En tant qu'organisation partenaire, nous adressons nos sincères félicitations à l'Université de Swinburne pour cette étape importante.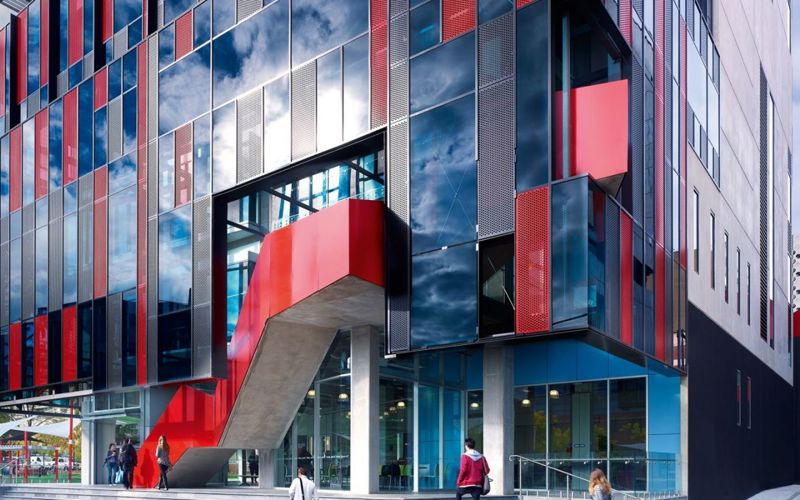 Swinburne Business School accredited by AACSB - Swinburne University of Technology
The Association to Advance Collegiate Schools of Business (AACSB) International accreditation is a globally-recognized hallmark that is awarded to only 5 per cent of the world's schools offering business degrees at the bachelor level or higher. This accreditation recognises Swinburne's superior standards of quality in education and research and places it among the most excellent business schools globally.
Swinburne and HEG-FR partnership
The partnership between Swinburne and HEG-FR has been a close one for many years. Our Bachelor students have been enjoying the privilege to attend Swinburne for their exchange semesters in the last years and we are happy to have been welcoming Swinburne students in our Summer Programs.
In our ongoing effort to shape the future generation, our partnership has expanded into the domain of FinTech and Entrepreneurship. Professors of both institutes regularly work together and give classes on both topics as guest lecturers.
It is also worth mentioning that since 2017, HEG-FR, together with Swinburne Unversity, has been offering a double degree program for our Master of Science in Business Administration.
We are delighted to have a partner who shares our spirit and mission to advance entrepreneurship and innovation among our partners and students. Needless to say, we are very proud to be partnering with you and we look forward to many more collaborations.
Interested?
Learn more about our partnership programs with Swinburne University of Technology.