17 Mar 2023
We are thrilled to announce that an exchange agreement has been signed between our institution and Soka University, paving the way for exciting opportunities for our students.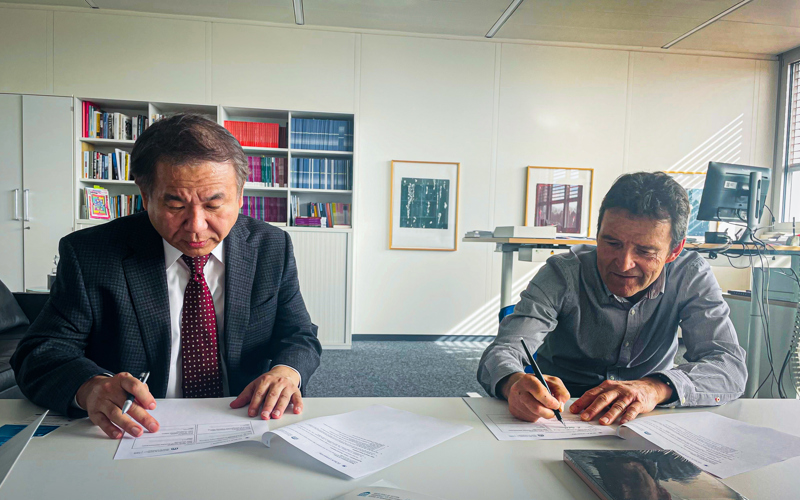 The signing ceremony took place with the presence of Professor Kuriyama, the Dean of the Faculty of Business Administration at Soka University, along with Rico Baldegger, Director of HEG Fribourg, and Lucas Perazzi, Dean and Head of the International Office. We were also honored to have the support and guidance of Professor Philippe Regnier.
This exchange agreement will allow students and faculty from both institutions to engage in cross-cultural learning and research opportunities. It will foster a deeper understanding and appreciation of different perspectives, traditions, and practices, ultimately contributing to the development of well-rounded, global citizens.
We look forward to welcoming Soka University students to our campus, and to sending our own students to study at Soka University. We are confident that this partnership will be fruitful and enriching for all involved, and we cannot wait to see what the future holds for this exciting collaboration.