16 Oct 2019
What a week that was! In mid-October, our Master students majoring in Entrepreneurship spent an intense and amazing entrepreneurship week in Massachusetts, USA.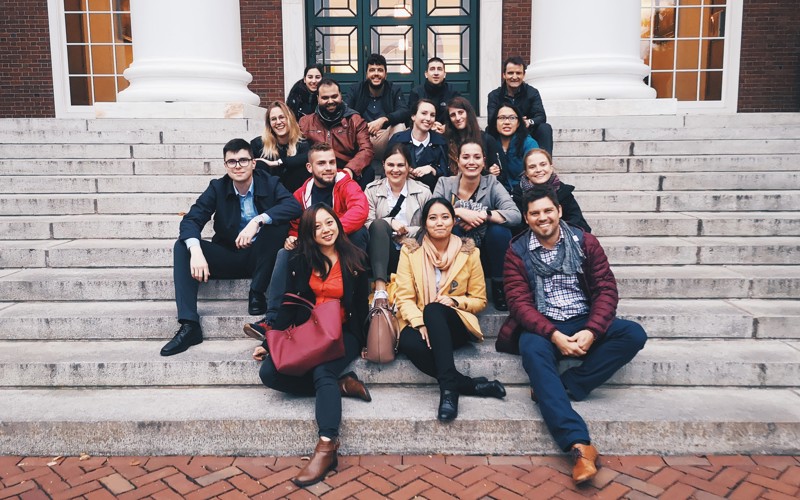 Upon arrival at Worcester Polytechnic Institute (WPI), the students received a warm welcome by Jerome Schaufeld – Professor at WPI and HEG Fribourg. The group then toured the multi-building campus, which includes an innovation center built to inspire students. The aim of the day was to discover student life on campus, develop the business potential of our project partners and discover new markets.
From Worcester onwards to Boston, the real immersion experience began with an introduction to Swissnex, the network of science and technology outposts aimed at connecting Switzerland with the world's innovative hubs. The group's itinerary for the remaining of the week was packed with company and university visits; the prestigious MIT among others. As a bonus, our students had the opportunity to join in on an evening of entrepreneurial fun with serial entrepreneur and disruptor of the Swiss watch industry, Michel Jordi. Michel Jordi gave an inspiring speech, sharing insights from his extraordinary entrepreneurial journey and his new book, "Ignite that Spark - 10 Commandments of Entrepreneurship."
Many thanks to all our partners for their hospitality!
Interested?
Learning how to think in an entrepreneurial way and gaining the ability to take decisive and all-inclusive action are some of the key qualifications and fundamental building blocks of a Master of Science in Business Administration program, with a Major in Entrepreneurship (Innovation and Growth).