04 Apr 2020
Programa Valentina wins the Transforming Education Prize 2020, offered jointly by the School of Management Fribourg and TRECC. Programa Valentina reduces youth unemployment and underemployment in Guatemala with training, certification and placement programs.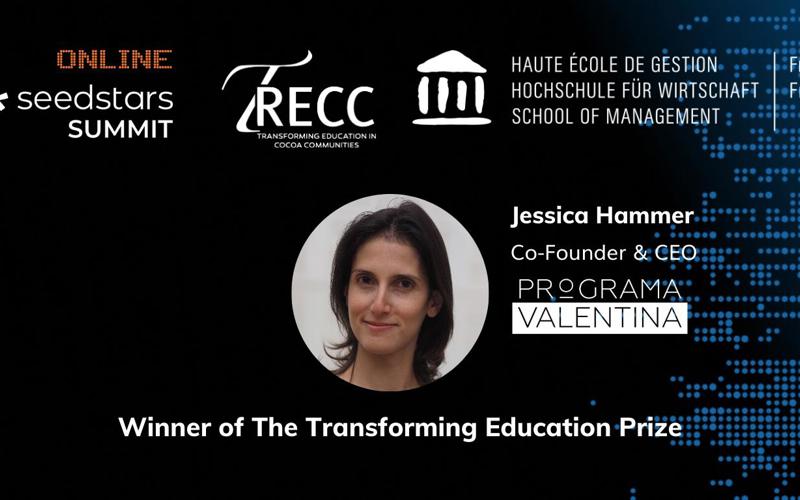 Education is one of the key areas to drive change in emerging markets. Despite a lot of technological progress, even today most rural and low-income communities are especially disadvantaged when it comes to accessing and benefitting from educational services and innovation. This is why the School of Management Fribourg (HEG-FR) jointly with TRECC program (Transforming Education in Cocoa Communities) has partnered with Seedstars  to offer the Transforming Education Prize. The award will help the startup to expand in new markets and make a bigger impact.
Program Valentina is a high-impact tech company solving unemployment and underemployment by using data and analytics. It trains, certifies and places at-risk populations of Latin America in formal jobs.
About Seedstars and School of Management Fribourg
The engagement of the School of Management Fribourg (HEG-FR) with Seedstars is rooted in our vision to creating positive impact through the students and partners who benefit from our programs and activities in three core areas: Entrepreneurship, Innovation and Internationalization." Seedstars supports all these three pillars.​
Online Seedstars Summit 2020
Rewatch the event