14 Nov 2019
Congratulations to our recent graduates Master of Science HES-SO in Business Administration, major Entrepreneurship!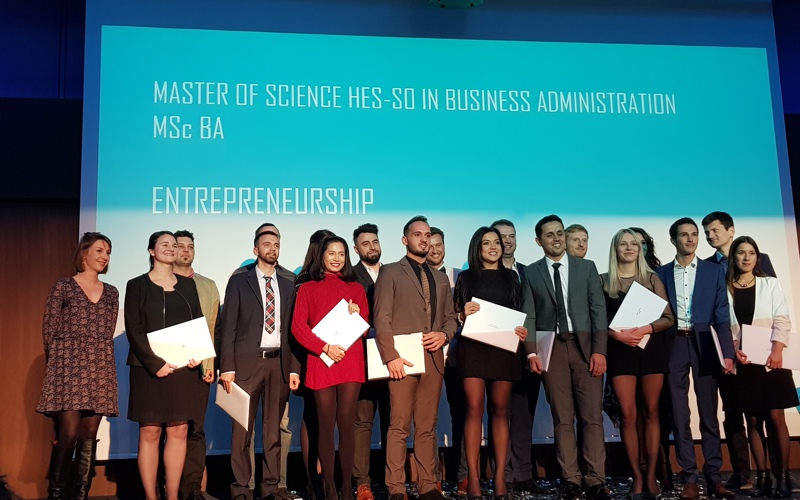 They received their title on Friday, November 8th, 2019. The ceremony took place at the Ecole hôtelière de Lausanne, one of the universities of the HES-SO Haute école spécialisée de Suisse occidentale. About 250 guests, relatives and families, members of the teaching staff and representatives of the HES-SO Rectorate, took part in the Master's award ceremony to congratulate the new graduates in a joyful and festive atmosphere.
These diplomas are awarded for three full-time semesters or four to six part-time semesters, making it possible to reconcile studies and work and/or family. The training was followed at HES-SO Master in Lausanne, as well as at the universities of applied sciences of HES-SO, partners for the orientations of the MSc BA.
List of MScBA Awards and Winners :
HES-SO Master Prize for the best average awarded to Anthony Tomat
Prize of the School of Management Fribourg awarded to Lucie Mauron and Rolf Michael Arni
Interested?
Learning how to think in an entrepreneurial way and gaining the ability to take decisive and all-inclusive action are some of the key qualifications and fundamental building blocks of a Master of Science in Business Administration program, with a Major in Entrepreneurship (Innovation and Growth).