21 Nov 2022
The HEG-FR wishes a bright future for the personal and professional future of its alumni students!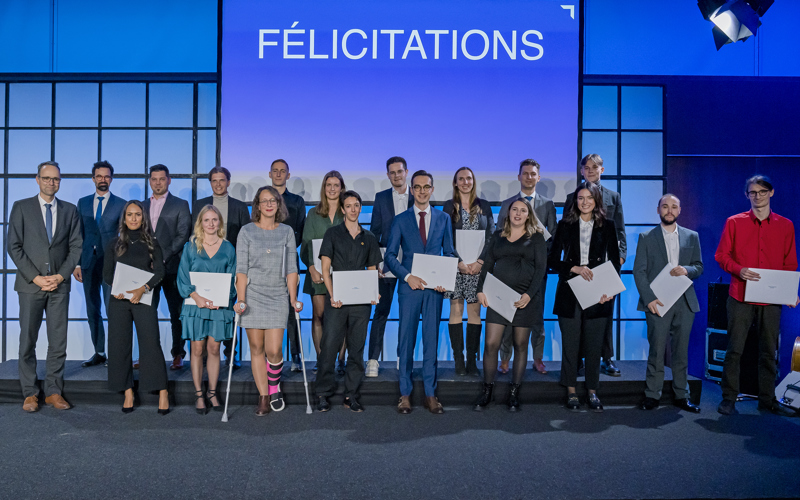 On November 18, 2022, the HES-SO awarded 63 Master of Science HES-SO degrees in Business Administration (MSc BA), 42 Master of Science UNIGE/HES-SO degrees in Territorial Development (MDT) and 20 Master of Arts HES-SO degrees in Social Work (MATS).
Three graduates of the different Masters, Vincent Ducrest, Bertrand Wüthrich and Raquel Ricciardi, related with dynamism and humor their training path. 
At the same time, several master theses were rewarded for their excellence and their original approach. The most brilliant courses of some graduates were also distinguished. The graduates of the Master in Business Administration were rewarded by professionals in the field. Two Entrepreneurship graduates, Julie Gaudin and Damian Wolfisberg, were awarded the Global Entrepreneurship Prize Suffolk University Boston & School of Management Fribourg for their remarkable entrepreneurial spirit during their studies.