12 Mar 2019
The School of Management Fribourg would like to congratulate Dr. Pascal Wild on the successful acceptance of his doctoral thesis by the University of Geneva on 12 March 2019. He has now been awarded the degree of Doctor in Social Science in socio-economics. This honour is awarded by the Institute of Socio-Economics within the Social Science faculty of the University of Geneva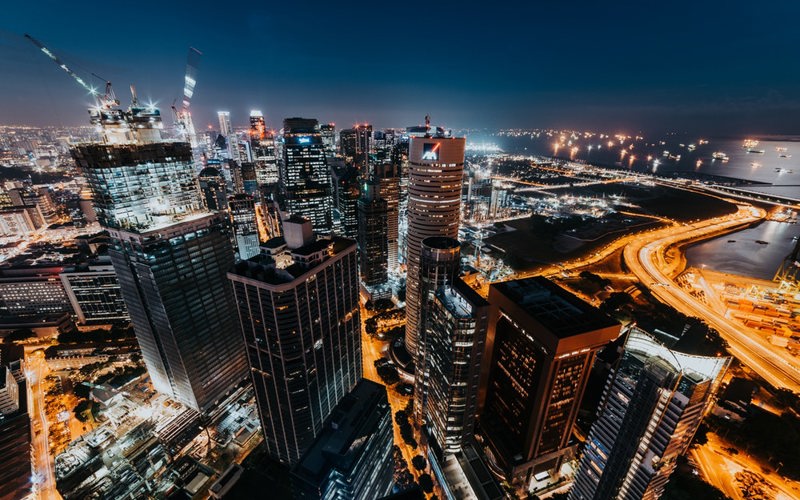 The School of Management Fribourg would like to congratulate Dr. Pascal Wild on the successful acceptance of his doctoral thesis by the University of Geneva on 12 March 2019. He has now been awarded the degree of Doctor in Social Science in socio-economics. This honour is awarded by the Institute of Socio-Economics within the Social Science faculty of the University of Geneva.
His thesis, entitled "Firm Internationalization and Global Cities: Exploring the role of Singapore for Swiss SMEs in Southeast Asia" is the result of 4 years of research. This interdisciplinary research combined elements of the science of international business management relating to the internationalisation of SMEs and elements of social science in geography and the sociology of urban globalisation.
There are three primary deliverables from the thesis:
The research proposed a new conceptual framework combining the contributions from different disciplinary fields to provide an explanation of the role of global cities in the internationalisation of SMEs, especially towards emerging markets.
Quantitative research on a sample of more than 600 Swiss SMEs highlighted, based on a few variables, how global cities had affected them within their internationalisation process on a global scale and in various developed and emerging regions.
Qualitative research on a sample of several dozen Swiss SMEs who are active in the South-East Asian markets and, directly or indirectly, using various commercial, financial, logistical and technical services available mainly or solely in Singapore, the main global city in the South-East Asia region.
This research was made possible thanks to a collaboration with the two co-supervisors of the thesis, Prof. Michel Oris (University of Geneva) and Prof. Philippe Régnier (HEG Fribourg). Apart from his two co-supervisors, the jury was made up of Prof. Jean-Michel Bonvin (head of the jury, University of Geneva), Prof. Thomas Straub (University of Geneva) and Prof. Wiee-Liang TAN (Singapore Management University).

Our school is very proud of Dr Pascal Wild! He started his academic career at HEG Fribourg in 2004 with a Bachelor in Business Economics, before remaining with us to complete his studies with a Master in Business Administration and finally a doctorate. During his doctoral research in South-East Asia and in Switzerland, Pascal Wild also taught and was appointed assistant professor.
Congratulations to Pascal and we wish him all the best for the next steps in his scientific career.