24 Jan 2023
The first Community Lunch took place on Monday 16 January 2023 at L'innovation Lab, the place to be for start-ups on the Freiburg student campus. Despite the pressure of exams that were fast approaching, several student-entrepreneurs gathered for this event rich in exchange. The Community Lunch is an opportunity for members of the (R)evolution programme (Innovation Lab's resident programme) to meet other entrepreneurs from different start-ups.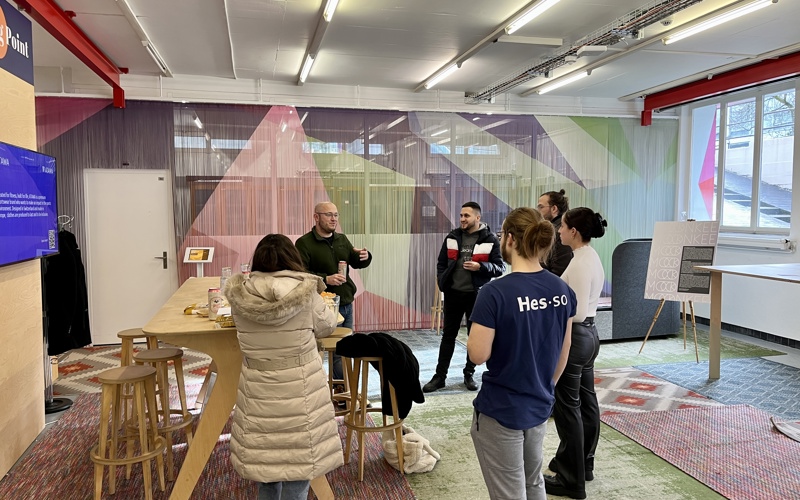 The Community Lunch is the perfect opportunity for (R)evolution members to meet other emerging entrepreneurs from innovative start-ups. Petar, Heidi, Ayse , and Franck & Rémi exchanged on their respective projects while discussing supplier-customer relationships, partnerships and the role of social networks in their activities. 
In the Innovation Lab's warm and friendly atmosphere, participants could network, discover new opportunities, share their challenges and learn from each other's experiences. The event helps to create lasting links and new collaborations. 
The Community Lunch is a must-attend event for all entrepreneurs, whether they are new or experienced. It will be held every month at the Innovation Lab. If you are a start-up looking for new horizons, do not hesitate to join the (R)evolution programme and participate in these inspiring events. Visit the Innovation Lab website to get in touch now! 
Innovation Lab Fribourg