18 Sep 2023
Welcome to our students! On this first days of the semester, a number of stands were set up at the School of Management Fribourg to welcome our students.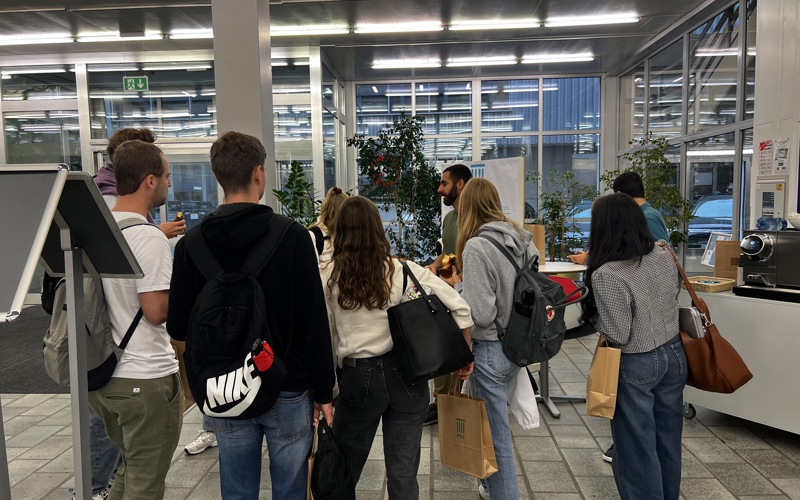 On the first study day, various services and offers of the HSW-FR presented themselves to welcome the students and answer questions: the Student Association (MSO), the Innovation Club, the Career Center, the Innovation Lab, the International Office and the Language Center. A second information day will be held on Friday, Sept. 22, from 10 a.m. to 2 p.m. in the Entrance Hall.
About 1,050 new students have started their studies at the four universities of the HES-SO Fribourg.
The HSW-FR recorded 149 new enrollments at the Bachelor's level in Business Administration and 27 enrollments in the Master's program in Business Administration, Major Entrepreneurship. At the beginning of this academic year, the HSW-FR, in collaboration with the HEG-GE, is introducing a new bachelor's major entitled Sustainability Management, which is unique within the HES-SO in terms of its configuration and the courses offered. The aim of the specialization is to train future responsible managers who have expertise and competences in the field of sustainability and CSR. The approach of the specialization is interdisciplinary and covers corporate strategy, human resource management, environmental impact, stakeholder management and value chain.
The majority of the continuing education courses have been updated to best meet the challenges of the current labor market.
Welcome back to HEG-FR!! We wish you a successful year, rich in experiences and encounters.