Nicolas Sperisen
Assistant Lecturer UAS
Office: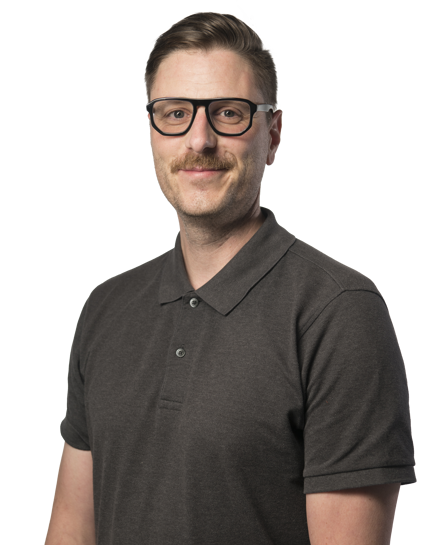 Après avoir obtenu une Licence en Sciences du Sport, spécialisation en Activités Physiques Adaptées et Santé (Université de Lausanne / Université de Laval, QC - CA), j'ai accompli un Bachelor en Économie d'entreprise en cours d'emploi auprès de la HEG-FR. En parallèle, j'ai travaillé dans un premier temps en tant qu'assistant de recherche auprès du Centre de recherche en réhabilitation et psychologie de la santé (Université de Fribourg), puis comme collaborateur scientifique auprès de l'Institut en innovation sociale et gestion durable (HEG-FR). Les connaissances acquises lors de ce second cursus ont permis d'élargir mon champ de vision et d'ajouter des éléments de gestion à mes connaissances des maladies non transmissibles et de leur prise en charge. Ces éléments apportent une réelle plus-value à mon travail dans le domaine de la santé publique.
J'ai œuvré ensuite dans le domaine de la gestion des impacts auprès de Promotion Santé Suisse. Cela m'a permis de clarifier et d'approfondir ma méthodologie de projet et surtout aussi de réfléchir en termes de chaînes d'impacts. Actuellement, je travaille pour la Ligue suisse contre le cancer à Berne. Mon activité se focalise sur la réadaptation et l'optimisation du suivi des survivants du cancer. Plus concrètement, je réfléchis à la conception d'un système de navigation du patient dans le système de soins. Cette activité est soutenue, de manière scientifique, par une thèse de doctorat en Sciences biomédicales (mention Santé Globale) que je réalise en parallèle auprès de l'Université de Genève.
Au bénéfice d'une Attestation didactique et pédagogique de la HES-SO acquise en 2013, j'enseigne également dans différentes Hautes Écoles, au niveau Bachelor et Formation continue
Publications
Journal article
SPERISEN, N., DE LA CRUZ, D. (2020). Mit Fachkenntnis , Agilität und Koordination zur optimalen Versorgung. Schweizer Forum für Integrierte Versorgung.
DOREY, G., CABASET, S., RICHARD, A., DEHLER, A., KUDRE, D., SCHNEIDER-MÖRSCH, B., ... ROHRMANN, S. (2020). National study for multidisciplinary outpatient oncological rehabilitation: online survey to support revised quality and performance criteria. Supportive Care in Cancer. doi:https://doi.org/10.1007/s00520-020-05913-z.
SPERISEN, N., BALZ, A. (2019). Le prix de l 'adaptation imposée par le cancer. Reiso.org, revue d'information sociale.
BEUCHAT-MAMIE, S., SPERISEN, N., MOLNAR, P., KOÇER, S. (2018). Activité Physique et Cancer. Praxis, 107 (17-18), 965-970. doi:https://doi.org/10.1024/1661-8157/a003064.
ROSSI, M., SPERISEN, N. (2010). In search of a consensus and established criteria. Krankenpflege, Soins infirmiers, 103.