Rapport annuel 2020
Recherche et services
Trouver des perspectives d'avenir communes
Plusieurs projets et services de Ra&D ont pu convaincre les stakeholders des compétences de la HEG-FR, mises notamment en évidence avec les premiers résultats de l'Observatoire du logement et immobilier relatifs à la Ville de Fribourg, et la réalisation de ses projets Innosuisse. Nous avons travaillé sur tous les fronts pour assurer l'avenir de notre haute école et renforcer notre position.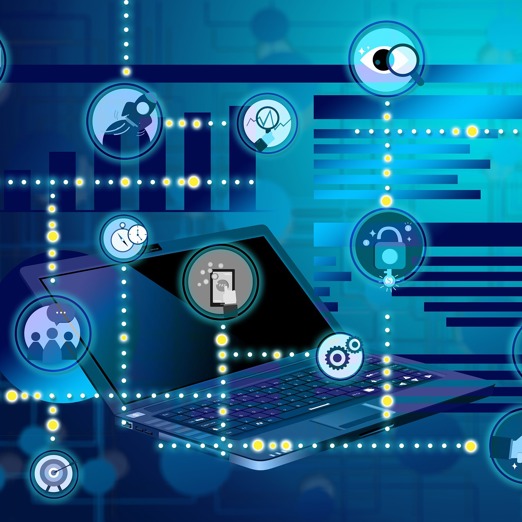 Les instituts à votre service
Les instituts de la HEG-FR offrent des prestations et services de conseil aux sociétés et aux organisations, en parallèle à nos activités d'enseignement et de recherche.
Les centres de compétences
Les activités de la recherche appliquée sont organisées principalement dans le cadre de quatre centres de compétences.
Governance of Ventures
In times of crisis, it is more important than ever to focus on the vital question of value creation and governance. In this new publication, authors such as Hermann Arnold, Baldegger Rico, Sebastian D Becker, Thomas Dübendorfer, Dietmar Grichnik, Jan Paul Grollé, Dr. Manuel Heß, Bijan Khezri, Jan Sedlacek, Thomas Sieber and Menno Van Dijk share their valuable insights on venture governance.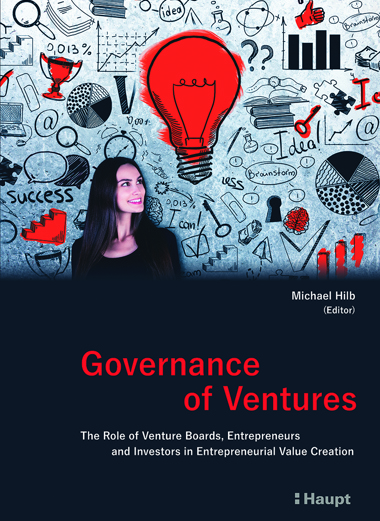 Publications et colloques

Consulter les publications 2020 de la HEG-FR
ArODES est l'archive ouverte de la HES⁠-⁠SO
Aller au site ArODES
Liste des articles scientifiques 
Pasquier Bruno l Les lotos: une tradition romande à l'épreuve d'une nouvelle loi
Wild Pascal l The Importance of Global Business Hubs on Internationalizing SMEs: an empirical analysis of psychic and geographic distance
Baldegger Rico, Caon Maurizio, Sadiku Kreshnik l Correlation between Entrepreneurial Orientation and implementation of AI in Human Resource Management (HRM)
Pasquier Bruno l Umwirksamkeit von Konzernverrechnungsklauseln im Konkurs
Dubosson Magali l Confusion between Artificial Intelligence and digitisation at work. Ignorance or blind trust?
Caon Maurizio l Virtual Coaches for Older Adults' Wellbeing: A Systematic Review
Caon Maurizio l Design of an ergonomic gestural interface for professional road cycling
Caon Maurizio l "Hi This Is NESTORE, Your Personal Assistant": Design of an Integrated IoT System for a Personalized Coach for Healthy Aging
Dubosson Magali, Meier Samuele l Fostering "co-socialization" between patient and nurse to mitigate the risks of digitalizing health care services
Baldegger Rico l How a business model's sustainability and scalability interact
Pasquier Bruno, Pasquier Marilyne l Etats locatifs, outil statistique et protection des données
Pasquier Bruno l Wirkungen des Konkurses bei Dauerschuldverträgen - Die Bestimmung des Art. 211a SchKG
Rrustemi Jahja, Tuchschmid Nils l Facebook' Digital Currency Venture "Diem": the new Frontier … or a Galaxy far, far away?
Silacci Alessandro, Caon Maurizio l Towards an AI-Based Tailored Training Planning for Road Cyclists: A Case Study
Chapitres de livre
Baldegger Rico l Corporate Governance in International High-Tech Startups
Bubenzer Philipp l Identities and Identification in Work Contexts: Beyond our Fixation on the Organization
DaSilva Carlos M. l Understanding Start-Up Development Organizations In The Context Of Start-Up Incubation Ecosystems
DaSilva Carlos M. l Using AI to improve economic productivity: a business model perspective
DaSilva Carlos M.l Cryptocurrencies and entrepreneurial finance
Ayer Jean-Marie, Pasquier Bruno l Crowdfunding and initial coin offerings
Pasquier Bruno l Art. 229
Pasquier Bruno l Art. 235
Livres
Baldegger Rico, Gaudart Raphaël, Wild Pascal Global Entrepreneurship Monitor 2019-2020: Report on Switzerland
Conférences internationales 
Caon Maurizio l Enriching the User Experience of a Connected Car with Quantified Self 3rd International Conference on Intelligence Human Systems Integration (IHSI 2020), Modène, Italie, 19-21 février 2020
Dubosson Magali l Selfies as a means of controlling students as interviewers in a Market research course at a Swiss University Marketing Educators' Association Conference, Seattle, USA, 2-4 avril 2020
Régnier Philippe l Villes globales et internationalisation des entreprises - Proposition d'un cadre conceptuel: Cas de Casablanca 2è Conférence Internationale sur la Francophonie Economique, Rabat, Maroc, 2-4 mars 2020
Bubenzer Philipp l Understanding Scaling: Towards a Framework of Key Challenges ISPIM Conference 2020, Virtual event, 7-10 juin 2020
Bubenzer Philipp, Nicod Céline l Crisis-driven disruption of public education: Best practices from homeschooling innovators ISPIM Conference 2020, Virtual event, 7-10 juin 2020
DaSilva Carlos M. l Seeing more than there is: The Eliza effect and the emergence of new business model 36th EGOS Colloquium, Virtual event, 2-4 juillet 2020
Stephan Anika, Bubenzer Philipp l Accelerators, identities and identifications: Exploring tensions and unintended consequences for entrepreneurs in established organizations 36th EGOS Colloquium, Virtual event, 2-4 juillet 2020
DaSilva Carlos M. l The Impact of Geographic Scope on SME Growth AIB 2020 Conference, Virtual event, 1-9 juillet 2020
Silacci Alessandro, Caon Maurizio l Comparing the Ergonomics of Gestural Interfaces While Running on a Treadmill 11th International Conference on Applied Human Factors and Ergonomics, Virtual event, 16-20 juillet 2020
Caon Maurizio l An Embodied and Ubiquitous E-coach for Accompanying Older Adults Towards a Better Lifestyle 22nd International Conference on Human-Computer Interaction, Copenhague, Danemark, 19-24 juillet 2020
DaSilva Carlos M. l Business Model Innovation and Resource Reconfiguration in a Digitally Enabled World 80th Annual Meeting of the Academy of Management, Virtual event, 7-11 août 2020
DaSilva Carlos M. l The More the Merrier? Geographic Scope and SME Growth Dynamics 80th Annual Meeting of the Academy of Management, Virtual event, 7-11 août 2020
DaSilva Carlos M. l The Sources of Innovativeness in Business Model Innovation 80th Annual Meeting of the Academy of Management, Virtual event, 7-11 août 2020
Caon Maurizio l Digitalization of the Last Mile of a Humanitarian Supply Chain International Conference on Human Interaction & Emerging Technologies, Virtual event, 27-29 août 2020
Bubenzer Philipp l Mind the Gap: Organizational Identity Comparisons at PHARMACO 80th Annual Meeting of the Academy of Management, Virtual event, 7-11 août 2020
Régnier Philippe l Villes globales et internationalisation des entreprises: Le rôle de Casablanca dans l'internationalisation des entreprises canadiennes vers l'Afrique CCSBE 2020, Virtual event, 16-17 octobre 2020
Régnier Philippe l Villes globales et internationalisation des entreprises: Rôle de Casablanca dans l'internationalisation des entreprises québécoises vers l'Afrique Colloque international STD-RRI-Maghreb, Virtual event, 29-30 octobre 2020
DaSilva Carlos M. l Switzerland: Understanding the Local Start-Up Ecosystem For Innovation and Growth ISPIM Connects Global 2020, Virtual event, 6-8 décembre 2020
DaSilva Carlos M. l Digitally Driven Innovation: The GPS Innovation Industry in France ISPIM Connects Global 2020, Virtual event, 6-8 décembre 2020
DaSilva Carlos M. l Innovation Through Analogies: A Business Models Lens ISPIM Connects Global 2020, Virtual event, 6-8 décembre 2020