17. Apr 2020
In times of crisis, it is more important than ever to focus on the vital question of value creation and governance. In this new publication, authors such as Hermann Arnold, Baldegger Rico, Sebastian D Becker, Thomas Dübendorfer, Dietmar Grichnik, Jan Paul Grollé, Dr. Manuel Heß, Bijan Khezri, Jan Sedlacek, Thomas Sieber and Menno Van Dijk share their valuable insights on venture governance.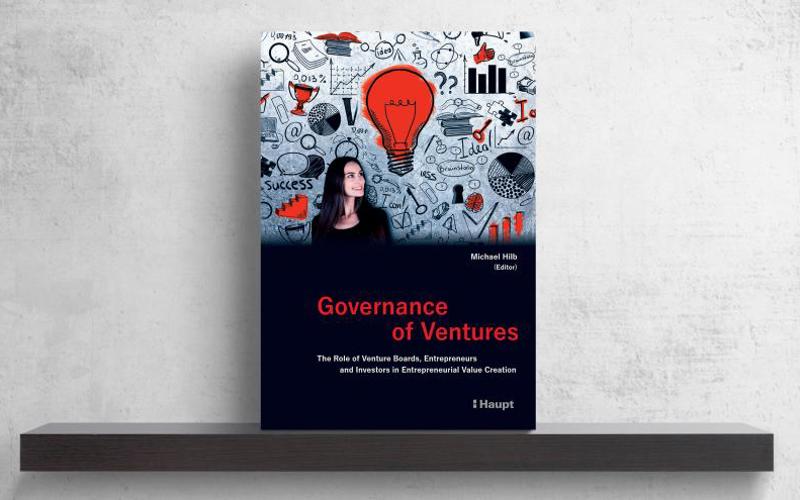 In times of disruption, venturing becomes a key source of value creation. As new opportunities emerge and existing models fade, entrepreneurs, corporates and investors are eager to explore and exploit those opportunities. Venture governance, i.e. defining, implementing and following a fit-for-purpose model to provide direction and control in the best interest of all stakeholders, plays a crucial role in enabling and ensuring entrepreneurial value creation.
This book presents twelve perspectives on the governance of ventures, bringing together viewpoints from both practitioners and academics. It provides practical insights, introduces new perspectives and invites the reader – whether a member of a venture board, an entrepreneur or an investor – to reflect on their own approaches to venture governance. Thanks to Haupt Verlag AG, selected articles available for free reading.
Corporate Governance in International High-Tech Startups
Prof. Dr. Rico J. Baldegger
While the benefits of a board of directors are well understood for more established firms, the r ole of the board f or new ventures constitutes a particular challenge. A new venture's board of directors is highly consequential for its most important strategic and personnel outcomes. Based on the observation of multiple board meetings and several interviews with board members, this article reflects on how organization and strategy influence new venture boards. It summarizes key findings and identifies the most important limitations. It also explains how new international venture boards are impacted by venture capitalists and lays out their distinctive nature. New insights on venture board composition, structure, process, and transition to public firm boards will be relevant to venture executives, investors, and directors.
Governance of Ventures
Governance of Ventures. The Role of Venture Boards, Entrepreneurs and Investors in Entrepreneurial Value Creation; ISBN: 978-3-258-08165-6; 1st edition 2020; Haupt.
Explore teh book at theventureboard.com