24 août 2022
Eric McLaren, PhD student, and Rico Baldegger, professor and dean of the HEG-FR, authors of a paper on the motivations of crowdfunders to support impact-oriented projects, receive the JICSB Best Paper award at the World Congress held in Washington D.C (USA).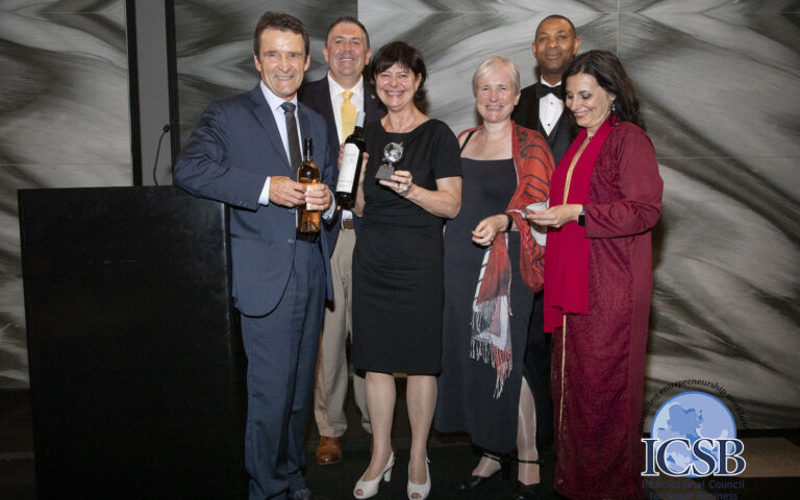 It is no coincidence that the two researchers from the School of Management Fribourg (HEG-FR) have studied crowdfunding: this type of securing funds is very popular in Switzerland. Eric McLaren, PhD student and scientific collaborator, and Rico Baldegger, professor of entrepreneurship and dean of the institution, submitted their joint article to the Journal of the International Council for Small Business (JICSB). Publication of the article earned them an award at the annual conference held in July 2022.
If crowdfunding is widespread, it is because (or thanks to) the tense economic context. Given the difficulty of obtaining financing from banks, start-ups are increasingly turning to alternative financing and, in particular, crowdfunding. They opt for one of four models: reward-based, donation-based, equity-based or lending-based.
Environmental and social aspects
To understand their motivations, the authors conducted interviews with ten Swiss stakeholders. They discovered that the importance of the criteria depends very much on the crowdfunding model. Thus, 'reward and donation-based campaigns must highlight the positive impacts of their projects on society, relative to environmental and social aspects, while equity and lending-based campaigns must emphasize financial criteria, such as the return on investment they can generate for their backers, write Eric Mc Laren and Rico Baldegger.
In addition, the authors have highlighted another interesting result: 'The various stakeholders feel that trust is not an issue.' It must be said that in Switzerland, crowdfunding platforms are associated with well-established companies that inspire confidence. Some of the interviewees believe that while blockchain would improve security – and, in turn, trust - it would be difficult to implement, while others imagine that this system could well become a standard in the future.
As for the researchers, they already envision continuing their analysis on a large scale in order to validate their results.
Read full article: https://icsbcongress.com/2022-global-award-recipients/