Discover the Swiss finance ecosystems
An in-depth understanding of financial topics is an important prerequisite for a successful professional career and admission to business courses at universities.
This semester program is designed for undergraduate students and introduces the basic concepts and models of modern financial theories via lectures, texts and case studies, and company visits.
You will learn how assets and companies are valuated. Projections of future cash flows, capital budgeting, the trade-off between risk and return, risk management, and the valuation of securities are further courses offered in this program. Practical work close to life in corporations is an important part of the program.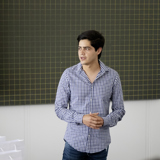 This program is exceptional for people who want to learn more about finance
Erick Mauricio Serrano
Program prospects
Students of the Diploma of Financial Management will be able to understand and apply financial management principles to investment strategies and securities valuation, estimate the cost of capital and risk assessment, construct an investment portfolio, illustrate how derivative instruments can be used to manage risk and explain the role of financial institutions. Students will strengthen their reflections on the intercultural challenges related to the Swiss finance system and learn more about finance ecosystems from Switzerland.
This international focus is strongly supported by the close partnerships we maintain with academic partners, start-ups, SMEs and multinational companies from several continents.
Admission
This program focuses on undergraduate students with excellent academic achievement.
Previous knowledge of finance is necessary to follow this program.
English Skills at B1 European level or higher are essential.
Credit points
The Program is made up of six modules, an applied finance project and a "French as a foreign language" option. It is an excellent opportunity for you to certify your knowledge.
It is built on 30 ECTS and takes place every Spring semester in Fribourg, Switzerland.
En bref
Titre délivré
Diploma in Financial Management
Crédits ECTS
Up to 30 ECTS
Durée d'études
One semester
Début de la formation
February 17, 2020
Langue d'études
English
Inscription
Current enrollment is open for February 2021
Coûts
Please contact our International Office for more information
Lieu d'étude
HEG-FR/HSW-FR (Fribourg, Switzerland)
Modules and course structure
Financial markets and derivatives (5 ECTS)
This course provides an introduction to Financial Markets and Financial Assets by measuring returns and volatility. It furthermore introduces concepts for measuring risk and risk-adjusted returns as well as derivatives of risk diversification and portfolio risk calculation. Assessments of unsystematic vs. systematic risk and beta calculation are discussed and the asset allocation decision is investigated. Furthermore, we will look at derivative and how it's used in formulating investment strategies and hedging policies; futures and forwards stocks, futures valuation and cost of carry model are also analyzed.
Financial valuation (5 ECTS)
This course will provide students with the necessary tools to formulate an investment strategy, to determine an investment approach and to evaluate the different possibilities of implementing the investments. Before addressing these important questions, the class will first review the main risk characteristic of traditional individual investments like bonds and equities. The orientation of this course aims to be resolutely practical. About 50% will be dedicated to practical exercises, realized by means of Excel.
Applied finance project (5 ECTS)
The main objective of this team work is to create a report on a specific topic in applied finance: 1/3 of the work will develop the theory and the methodology: 2/3 of the work will be an application of real information/ data. The report will be read by at least 2 professors of the school and students will make a presentation. Length: no less than 80 pages (without appendices).
Applied corporate finance (5 ECTS)
This module teaches basic concepts, such as the time value of money; corporate governance (bond holders vs. equity holders) and capital structure. Besides investment planning, there remain cost of capital estimation, cash flow calculation and financial projections; Budgeting and investment decisions. In addition the mergers and acquisitions stay strategy analysis and valuation; Takeover process and bidding strategies; Structuring and financing a transaction.
Risk management (2.5 ECTS)
During this module students will learn how important risk management is to an organization and how corporate risks are managed. This module imparts threats and risks, risk definitions and the different kinds of risks, the definition of risk management, risk areas, risk treatment (avoid, reduce, retain, transfer), the risk management process, risk reporting and monitoring and risk assessment.
Inscription au Diploma in Financial Management
Inscription
Délai d'inscription : November 15, 2020 for EU/ EFTA Nationalities ( October 11, 2020 for Non‐EU/ EFTA Nationalities )
Questions? Contact us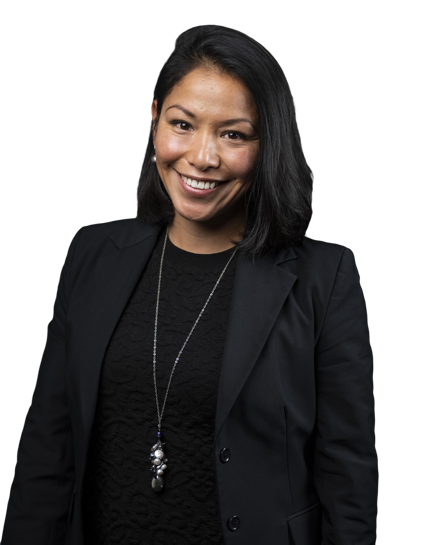 Deputy Manager - Project Manager Americas / Collaboratrice scientifique HES

+41 26 429 63 38