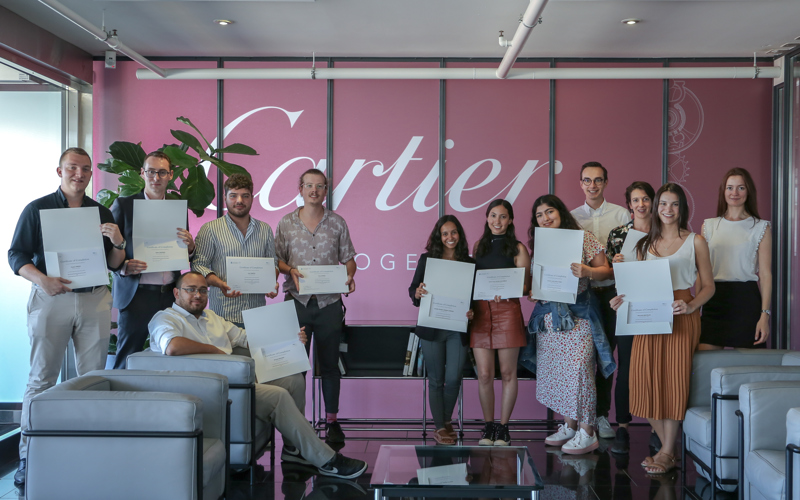 There is one question that pop's into anyone's mind before signing up for a summer school: why on earth would I attend four weeks of classes in the dead of summer when I could be on a lounge chair sipping cocktails by the pool? Well, the students from this year's Summer school all have very good answers. From the opportunity of making international friends to the perspective of visiting multinational companies like Leonteq, Omega, and Richemont, the 17 young men and women were all captivated by the great program. In between classes given by HEG professors and external speakers, the student had the chance to visit major swiss businesses.
Their first visit took place in Zurich at Leonteq, a unicorn company (that reached a valuation of $1 billion without being listed on the stock market) and that specializes in structured financial products and insurance products in the sector of finance and technology. In the afternoon, they went to the Swiss Startup Factory, a venture builder for corporates and startups to innovate and accelerate the best new technologies, where they were welcomed by Mike Baur, one of the co-founders.
Their second visit was of Impact Hub Bern. Impact Hub Bern offers a wealth of programs, startup incubators, workshops, events, and inspiring content, not only for our community but also for anyone passionate about value-based, sustainable entrepreneurship. Thanks to the great weather, they even enjoyed a cold drink on the rooftop terrasse.
Another incredible visit was Omega in Biel where the tour started in the manufacture and finished with the Omega and Swatch museum. Also in the same industry, the lucky students got a glimpse of how Cartier watches are assembled during the Richemont visit, on the last day of the Summer school, Friday 22nd.
Overall, the Summer school was not only a mix of intense work, brainstorming, and critical thinking but also a great friendship incubator and a way of letting our students discover new ways and new cultures.