12 avr. 2018
​​​​​Thought leaders, successful entrepreneurs, investors, corporate and community leaders in the tech industry came together from 10 to 12 March 2018 at the Seedstars Summit held at the Swiss Tech Convention Center (EPFL) to share their experience, skills and insights.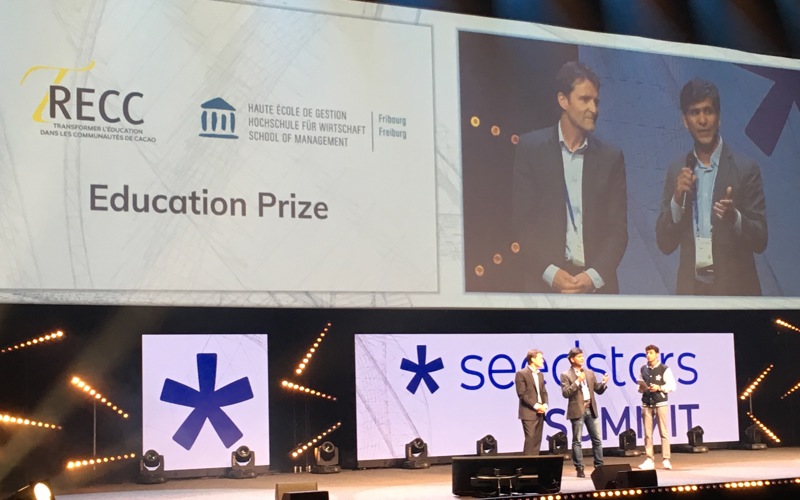 After three intense days of workshops, startup bootcamps, one-to-one mentoring and pitching, the winner of the 5th edition of the Seedstars Summit has finally been announced. The last day of the Summit has gathered more than 1000 people, excited to discover many different kind of innovations and technologies, the 67 startups selected in the best entrepreneurial ecosystems of the emerging markets and connect with different stakeholders.
While the first half of the day was filled with workshops and startup pitching, the second half showed the scale of Seedstars with powerful speeches from 5 inspiring entrepreneurs from the emerging markets, the pitches of the twelve best startups selected among the 67 participating to the competition and the award ceremony.
Transforming Education Prize
In partnership with the School of Management of Fribourg and TRECC, the Transforming Education Prize of $50K was granted to EDV​ES from Nigeria. EDVES is an academic portal that automates operations in schools and colleges from admission to transcript generation. Congratulations to the Transforming Education Price Winner 2018 !
The Public Vote Prize, decided by the audience through the Seedstars App, was awareded by VAUD and Innovaud, to Junkbot Robotics.
And finally, the winner of the Seedstars Summit 2018 was announced! Winning the vote of the entire jury, AgroCenta from Ghana was crowned the Seedstars Global Winner of the 5th edition of Seedstars Summit.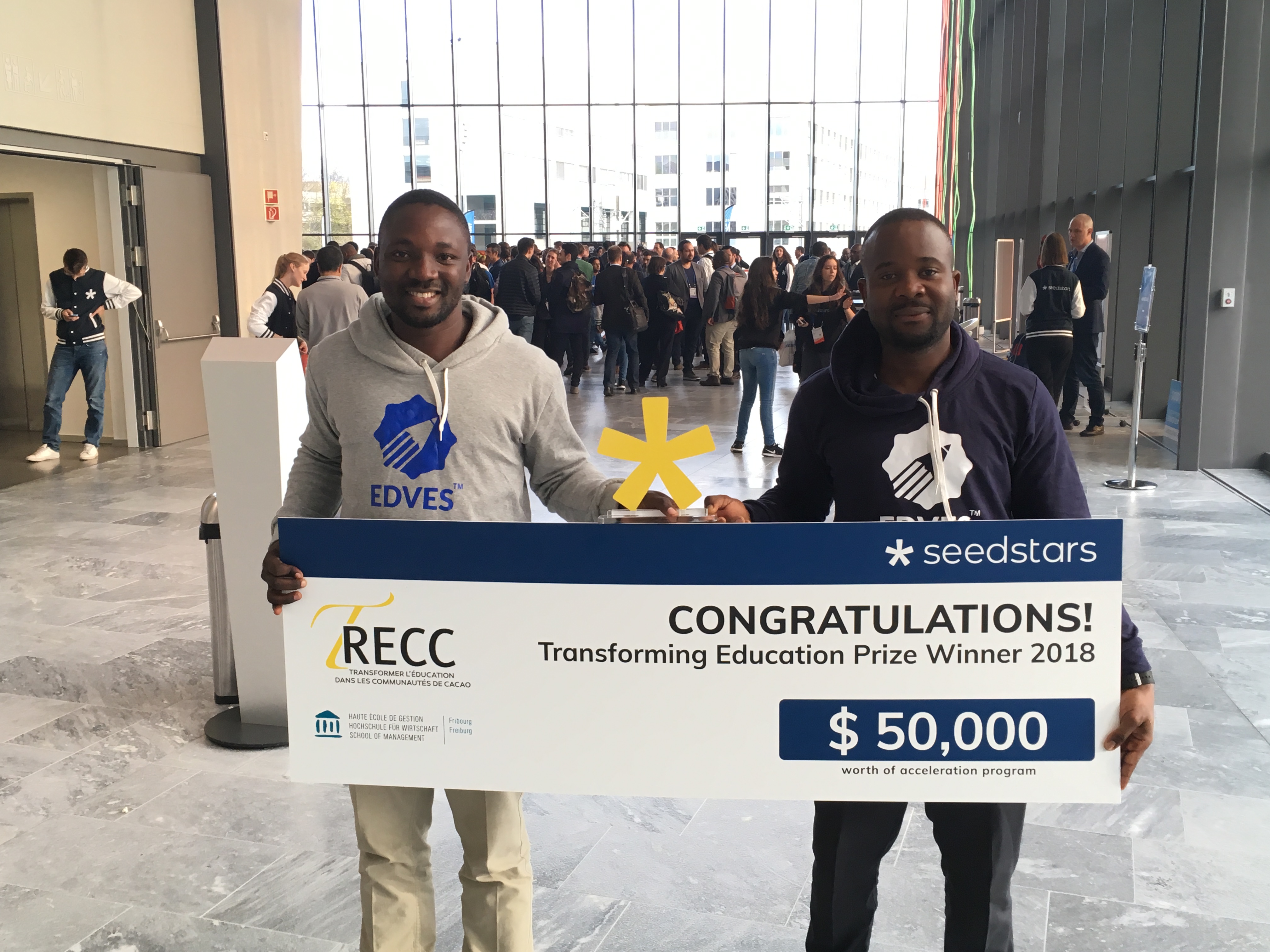 ​About Seedstars and School of Management Fribourg
The engagement of the School of Management Fribourg (HEG-FR) with Seedstars is rooted in our vision to creating positive impact through the students and partners who benefit from our programs and activities in three core areas: Entrepreneurship, Innovation and Internationalization." Seedstars supports all these three pillars.

As a business school, we think that our students, and tomorrow's leaders, have to be multicultural and sensitized to the new and emerging markets, as well as be engaged with the developments that arise from them. This will be highly important for many of their future jobs. The immersion and insights that our students, particularly at Masters level, gain from exposure to Seedstars and its engagement leads also to a stronger sensibility to our connected world, and the issues and solutions that arise from emerging markets. The engagement with Seedstars shows and tells to our students, that they can be resourceful with their own creativity, innovation, and entrepreneurial aspirations. ​