08 juil. 2022
During this day, the Summer School students of the first module, "Discovering Entrepreneurship & Innovation Special Integrated program on international luxury", had the opportunity to visit Omega's manufacture in Bienne.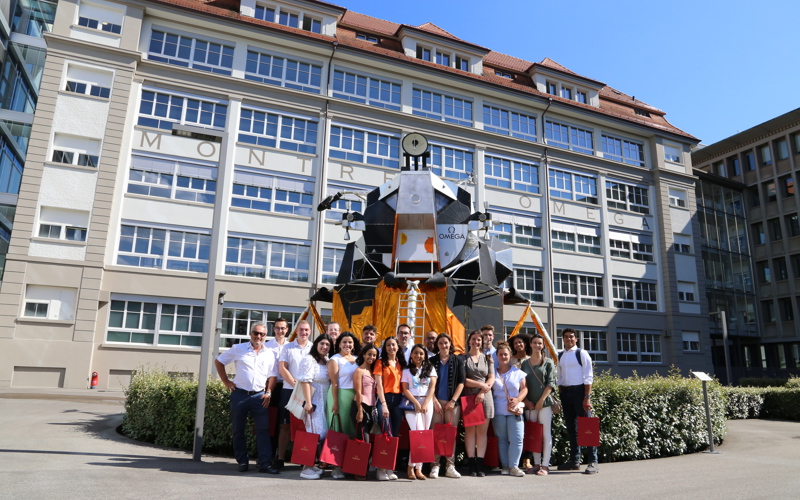 A remarkable building
The bus full of international students arrived in Bienne around 12 pm and had to wait a bit under a nice sun before to be able to start the visit planned at the Omega manufacture. After some refreshments in the nice reception hall, they got to meet their guide for the first part of the visit, Jeremy. He explained to the group that since 1882 the Omega group has found his quarters on this site, close to the river to be able to produce and use energy for the manufacture. Of course, at that time, the buildings and the safety measures were quite different and a lot of progress has been made.
The new building in itself is a little jewel of sustainable architecture designed by the Japanese Shigeru Ban who won the contest of propositions for the new Omega site. There are big windows to get a lot of natural light and 2/3 of the building is made of swiss wood, epicéa. The famous architect also planned conical structures to filter the air and several grass islands outside to recollect rain water and also inserted solar panels on the south part of the roof and the parking. And the "clou du spectacle" is actually the heart of the building where the central stock shows off its innovative technology.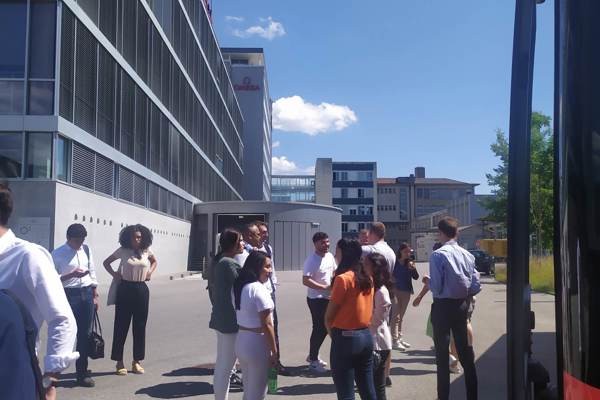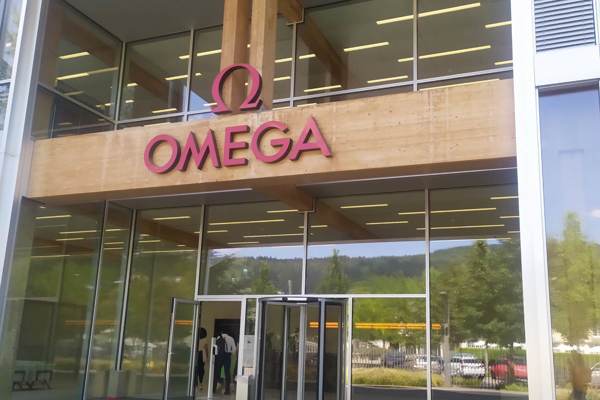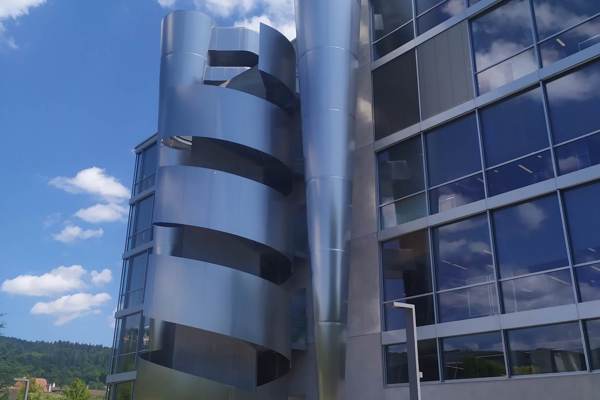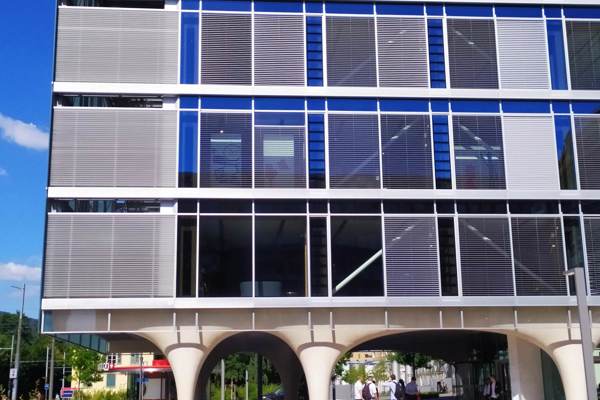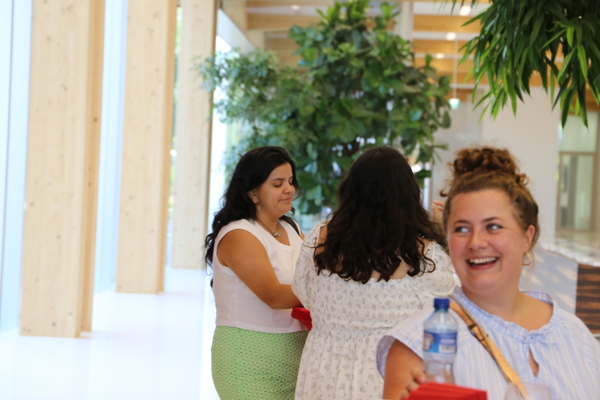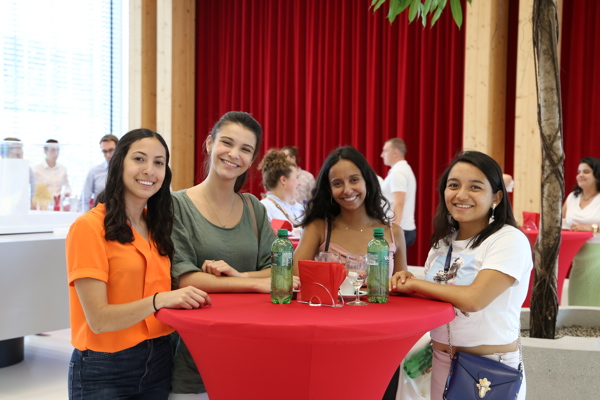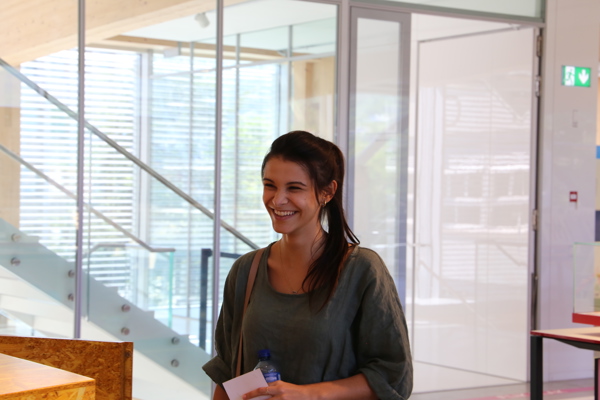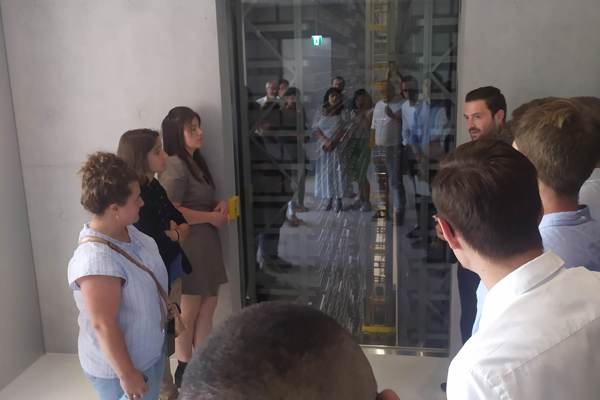 Innovation at its finest
"Feel free to ask questions please, we wanted to have our doors open because watch making is also a matter of sharing passion", commented Jeremy before showing the group the very technological operating central stock. This automatized stock where lay 30'000 boxes of components delivered from Swatch group possesses four lines of productions, each with a dedicated robot that goes very fast to pick up each order made by the operators working on the superior levels. All of these are delivered on a convey that measures 500 meters and runs all the work spaces of the building.
Strict hygiene and meticulous quality tests
Students also learned the importance of a clean air in the process of making luxury watches, "we cannot sell a watch for thousands of swiss francs if we cannot guarantee that no particle neither dust polluted the watch mechanism", explained the guide. In a spirit of innovation and always pushing the limits of the watch's technology, OMEGA loves to improve the quality of their watches and certificate them for plenty of extreme conditions, like the resistance to 15,000 gauss – the magnetism produced by an MRI or the ability to resist pressure under more than 6000 meters deep under water. Some facts that the international students will be able to share to impress at parties for sure!