12 mai 2018
Dr. Rico Baldegger, Director of the School of Management Fribourg (HEG-FR), has been invited to deliver the keynote speech at the forthcoming 2018 ICSB and UN Forum for Entrepreneurs and Micro-, Small and Medium-Sized Enterprises. The forum will be held on Saturday, May 12, 2018, at the United Nations Headquarters, New York.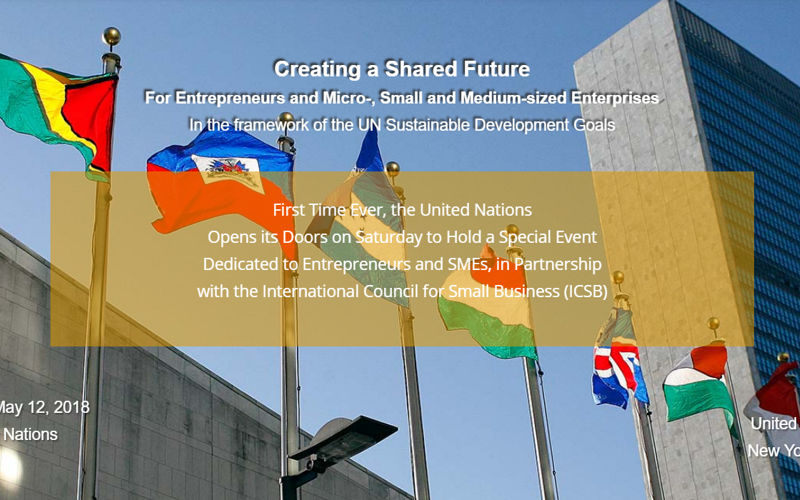 The global outlook has changed dramatically for entrepreneurs, start-ups, Micro-, Small and Medium-sized Enterprises (MSMEs) worldwide. They now are the central economic topic for many governments around the world. Governments are moving rapidly to shore up support for entrepreneurs, start-ups, and MSMEs through new initiatives. Policies are being formulated to help integrate entrepreneurs and MSMEs in the economic formula and to help equip them for the global integrated economy. Yet, direct challenges from many fronts are increasing for entrepreneurs and MSMEs. These challenges include disruption by artificial intelligence, lack of skilled workers, and retail and service consolidation. The balance between the country's economic well-being and social integration continues to widen as evident by the lack of inclusiveness of many groups within the economy.
The forum will lay the foundation for a common global narrative on how MSMEs can make their major impact in achieving and leading the SDGs. It is organized by The International Council for Small Business (ICSB) with its partners, The United Nations, through the Permanent Mission of Argentina to the United Nations, the Permanent Mission of the Republic of Korea to the United Nations, United Nations Office of Partnerships, and UNCTAD.