Introduction
The School of Management Fribourg (HEG-FR) was the first in Switzerland to propose Master and Bachelor students an option in Neuromarketing since 2013. Beside the Neuromarketing Fundamentals, which introduces students in the basics of the culture of Neuromarketing, they get a full 30h practice playground to experiment with the concepts and technology of Neuromarketing. 
Today the School of Management of Fribourg is still the only Business school in Switzerland to propose such classes and time has come to allow the marketing community in Switzerland to benefit from these new and vital insights in consumer behaviour. By inviting Prof. Dr Rafal Ohme at our school, we welcome one of the founders of consumer behaviour analysis. He is not only a famous researcher but also the author of a potential New York Times Bestseller "Emo Sapiens" which will be published early 2020.
Program
Emotions have become an essential ingredient for marketeers. But what is their essence? How do they shape human and thus, consumer behaviour? In his masterclass, Professor Ohme will try to answer these fundamental questions not only from a theoretical but also from a pragmatical point of view.
Tuesday, 31 March 2020
09:30 - 10:45 Emotions our automated intelligence (I)
10:45 - 11:00 Coffee break
11:00 - 12:00 Emotions our automated intelligence (II)
12:00 - 13:00 Lunch break
13:00 - 15:00 The future of business has feelings
15:00 - 15:15 Coffee break
15:15 - 16:00 Shape emotions for a good life
16:00 - 17:00 Apero
About Rafal Ohme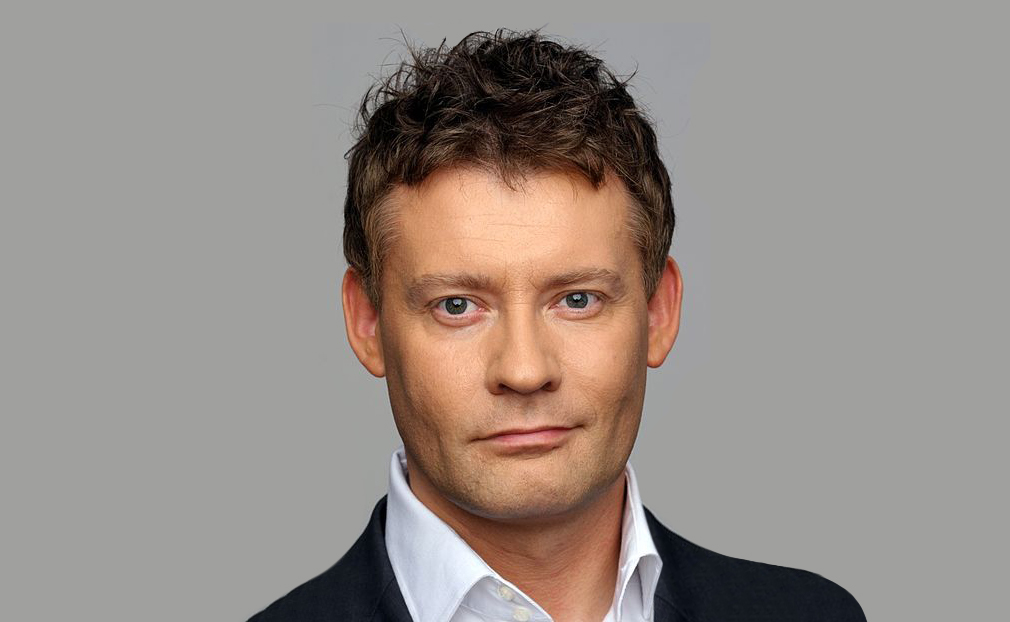 Rafal Ohme (PhD) is a professor of psychology, expert in emotions, communication and brain research. He held a Fulbright scholar at Kellogg School of Management, at Stanford University he conducted research on unconscious emotions. Awarded by the President and the Prime Minister of the Republic of Poland, a honorary member of Executive Club. A finalist of Entrepreneur of the Year 2015 program organized by EY. He has taught in Poland at University of Social Sciences and Humanities and is a visiting professor at Renmin University of China and Business School at Stellenbosch University in Cape Town. Founder of NEUROHM, a company emerged from his innovative R&D started in 1997. NEUROHM is a research & advisory company to develop new consumer research methods for HR, sales, marketing & PR, that are licensed globally. It has licensed its methods to over 20 research companies around the world, including the US, Europe and Japan. Member of major marketing, psychological and neuroscientific associations, Rafal has written more than 150 articles and chapters and published in top scientific journals. Author of Unconscious Affect (2007), Subliminal Facial Information (2003), and trilogy Automaticity (2001, 2003, 2003). He was a guest speaker at seminars and workshops on 5 continents in 50+ countries. Early 2020 Rafal will be publishing the English translation of his latest book Emo Sapiens: Harmony of feeling and thinking of which he already sold more than 30'000 copies in Poland.
Entrance
Students of the Neuromarketing option and academic staff HEG Fribourg (Free, but limited number of tickets available)
CHF 400.- Business
CHF 250.- Swiss Marketing Club, Alumni HEG/HSW Fribourg, Educational Staff HES-SO, Eikon and Universities
Detailed program
Rafal Ohme is a world-renown expert in emotions and relies on a broad experience on how to apply these insights for the benefit of companies and brands. In this full-day master class Rafal will treat three main subjects :
Emotions, our automated intelligence
According to Antonio Damasio emotions are a very old system which existed long before the human race. It is designed to collect, classify and store the value of our experiences to deliver it automatically when needed.
The future of business has feelings
Emotions are essential for the decision-making process, as "emotions drive to action whereas thinking leads to conclusions". In this masterclass we will treat two important applications of this principle:
Emotions and marketing
Emotions and company culture
Shape emotions for a good life
In the third part of the masterclass, you'll learn through practical exercises how to integrate the power of emotions for a better life.