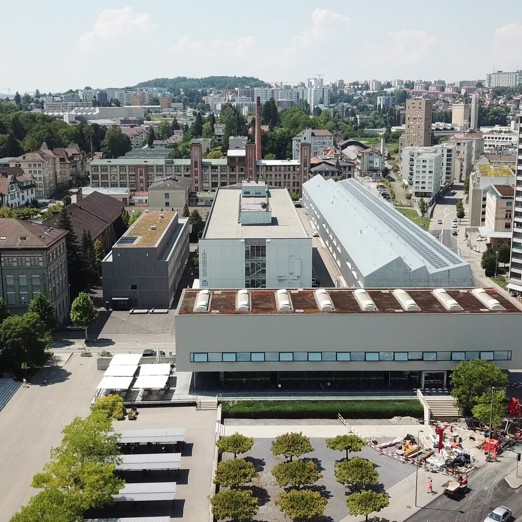 Discover the city
Fribourg is a college town located in the middle of all major cities. From here, you can get to Geneva, Zurich or Basel in roughly the same time. Being a student town, you will find many bars, pubs and restaurants where your worries about exams can melt away. The School of Management Fribourg is situated on the campus Pérolles which also houses various faculties of the UniFR (University of Fribourg) as well as an engineering and architectural school.
Discover the school
Our graduates will have received specialized, targeted study, which instills in them a remarkable entrepreneurial spirit and a strong desire to innovate. Thanks to their incomparable implementation skills, they enjoy an excellent reputation in the job market. The moderate size of our school means we have retained the human touch, yet we have grown impressively.
Exchange program information
Undergraduate Programs offered to Exchange Students
Business and Management (Fribourg, Switzerland)
Possibility of combining regular modules taught in FRENCH, GERMAN and ENGLISH as well as short international programs such as summer schools in July
Maximum Exchange Period
Two semesters and one Summer period
Academic Level(s) offered to Exchange Students
Undergraduate Programs
Language of Instruction
English, French and German
Students who wish to take classes in German or French must have a CEFR of B2, those who wish take courses in English must have a minimum score of TOEFL 600 / IBT 94/ IELTS 7.0
Application documents
Application form
CV in English, French or German Digital ID Photo
Transcript of studies
Proof of language (for non‐native speakers)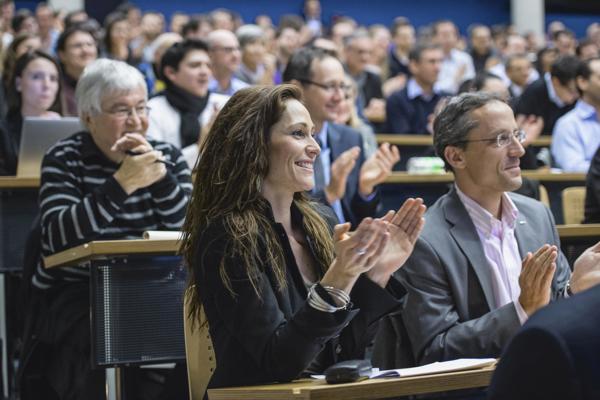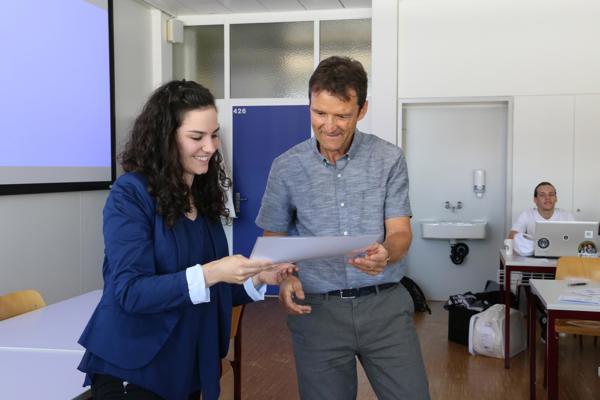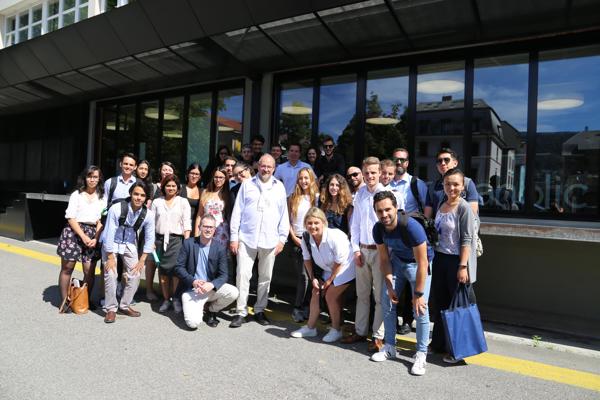 Study load per semester
Full time students 30 ECTS
Minimum study load 15 ECTS for Incoming students
Maximum study load 45 ECTS for Incoming students
Transcript of Records
Will be sent directly to the home institution about two months after the end of the final exams.
Accommodation
Housing is only possible off‐campus, a number of single furnished rooms within student residences are available for incoming students. Instructions for reservations of these rooms will communicated upon acceptance.
Transportation
Study Grant
The Swiss Federal Council offers a study grant to European students in place of the former Erasmus Mobility Grant; (The SEMP agreement must be signed by the two institutions). The amount of the grant is ranges from CHF 360.‐ to CHF 420.‐ per month (1 semester = 5 months) depending on the country of the home institution.
Conservative approximate cost of living per month in Swiss Francs (CHF)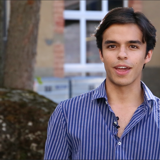 I got to apply more of the financial technics I learned at the Silicon Valley
Erick Perez
Health Insurance
A basic health insurance is mandatory by law in Switzerland.
Non‐EU residents should buy a Swiss health insurance (currently approx. CHF 85 ‐ 100,‐ per month); some international health insurance obtained in the home country are not sufficient. EU residents with EHIC cards can waive this obligation by presenting a copy of their card (the card must be valid for the entire duration of the stay in Switzerland).
COURSE OFFER ‐ SPECIAL PROGRAMS
DIPLOMA IN FINANCIAL ADMINISTRATION – SPRING SEMESTER
This semester program is designed for undergraduate students and presents the concepts and models of modern financial theories via lectures, texts, case studies and company visits. We recommend it for students in Financial Accounting, Finance, Financial Management, etc. Students who successfully complete this program are awarded a certificate.
| Course title  | ECTS  | Total  |
| --- | --- | --- |
| Applied Corporate Fiance  | 5  |   |
| Applied Finance Project  | 5  |   |
|  Ethics and Entreprise | 2.5  |   |
| Portfolio Management and Derivatives  | 5  |   |
| Financial Valuation  | 5  |   |
| Intercultural Management  | 5  |   |
| Corporate Risk Management  | 5  |   |
| French as a Foreign Language with TELC certificate (optional)  | -  | 30 ECTS |
Diploma in Financial Management
ENTREPRENEURIAL IMMERSION PROGRAM – AUTUMN AND SPRING SEMESTER
The EIP program is a company attachment program available every semester. Selected applicants are paired with a partner company to study and solve a problem statement by applying the theories they learn in class. Each student is assigned a coach to guide them in their final report. Students who successfully complete this program are awarded a certificate.
| | | |
| --- | --- | --- |
| Course title  | ECTS  | Total  |
|  EIP Company Attachement | 10  |   |
| Company commissioned project  | 5  |   |
| English courses: up to 3 main options or 2 main options and 2 minors  | 15  | 30 |
Available courses include :
Business of Fashion
Neuromarketing 1
Neuromarketing 2
Distribution of Luxury Goods
The 4th Industrial Revolution
Intercultural Management
Business Intelligence
Digital Marketing
Ethics and Enterprise
Entrepreneurial Immersion Program
AUTUMN SEMESTER
Partakers in the Business Administration program are preparing for management positions and leadership roles in industry, NGO and in the public sector. As our study system has a practical focus, our graduates are snapped up by professionals, who have a special appreciation for their broad knowledge, multi-disciplinary abilities, pragmatic approach and, of course, their linguistic skills, all of which are vital tools in Swiss and international labor markets. Our students develop cross-cultural and linguistic skills that are directly rooted in practice.
More details in the links below
Academic Calendar 2021‐2022
Autumn Semester

20 September 2021 - 29 January 2022
Orientation
Week prior to start of Autumn Semester
Exams

24 - 29 January 2022

Publications of results in end of February

Spring Semester

21 February - 24 June 2022
Orientation
Week prior to start of Spring Semester
Exams

20 - 24 June 2022

Publication of results in middle of July
EU and EFTA Nationals do not require a visa to enter Switzerland for a short stay of up to 90 days. However, students wishing to enter Switzerland for a stay of more than 90 days within a 180‐day period are required to apply for a residence permit. This is subject to the authorization of the cantonal migration authority competent for the intended place of residence; for example: long‐term students