17 May 2023
L'événement "A climate of Optimism" a rassemblé un large public hier soir à la Haute école de gestion Fribourg pour discuter de la prochaine votation le 18 juin sur la loi climat.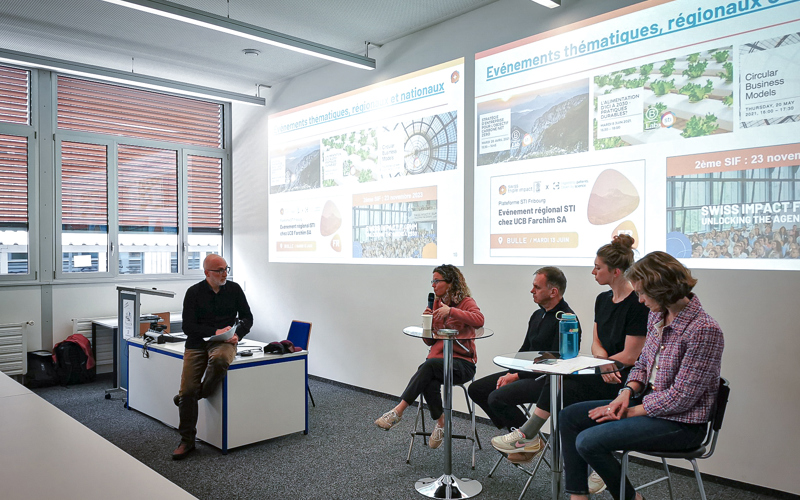 La responsable pour la Suisse de l'entreprise Patagonia, Vanessa Rueber a mis en avant les engagements de l'organisation en termes environnementaux. "A climate of optimism", court-métrage produit par l'entreprise et diffusé à l'occasion soulignait l'importance du travail citoyen collectif et l'impact que le vote de chacun, chacune peut avoir pour changer de manière systémique les politiques environnementales. Le message du film propose de changer les narratives autour du discours politique sur l'environnement et l'écologie pour atteindre l'objectif de la neutralité carbone en 2050.
Sur une question locale, Martin Hoelzle, professeur de géographie humaine à l'Université de Fribourg a parlé de l'impact du changement climatique sur les Alpes et a démontré de manière très visuelle à quelle vitesse les glaciers sont en train de disparaître.
Audrey Bovey, représentante de Protect Our Winters (POW) a partagé l'engagement de l'ONG pour la protection du climat et a expliqué en détail les objectifs de la loi climat qui vise la neutralité carbone en 2050. De manière générale, pour atteindre ces derniers, la Suisse doit s'engager pour respecter les Accords de Paris signés en 2015.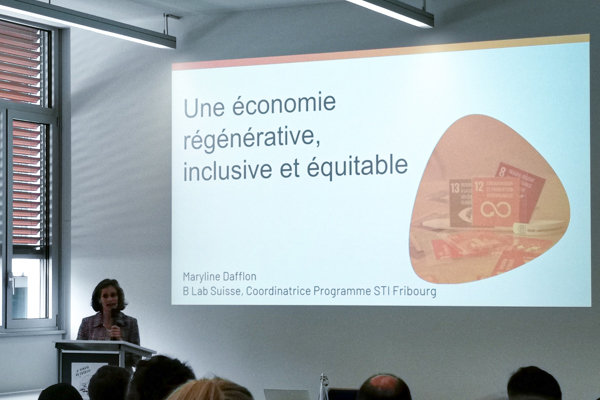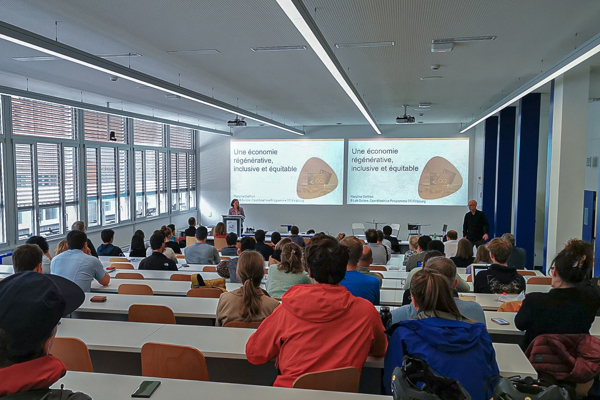 Finalement, Maryline Dafflon de Swiss Triple Impact/BLab a évoqué le rôle et la responsabilité des entreprises dans l'atténuation du changement climatique et les soutiens financiers que la Confédération propose pour les entreprises innovantes qui cherchent à réduire leur impact sur l'environnement et visent la neutralité carbone.
Une discussion avec le public a conclu cette soirée pleine d'engagement et de passion!