These events will take place on 16th and 17th February 2023 at the School of Management Fribourg (HEG-FR).
The GEM Global Report is GEM's most iconic and globally recognised product amongst academics, policymakers and international organisations. With the research efforts of some 50 different National Teams, the Global Report features data and analysis on entrepreneurship, based on GEM's Adult Population Survey and the National Expert Survey. Launched in 1999, it was the first research program in the world to provide data-driven evidence on cross-national entrepreneurship dynamics indicators. And today, it is still the only international organisation that surveys entrepreneurs directly.
"Most available data on enterprise looks at information using public sources such as company registrations or Value-Added Tax returns," said José Ernesto Amorós, Chair of the Board, Global Entrepreneurship Research Association. "The GEM approach is unique in looking instead at individuals, assessing attitudes and perceptions related to entrepreneurship in society. We are most delighted to collaborate with GEM Switzerland in launching our report findings in Fribourg next February." 
Switzerland first joined GEM in 2002. Since then, the team has regularly contributed to the Global Report and published annual National Reports. (Rico J. Baldegger, Raphael Gaudart and Pascal Wild – all of whom are professors at HEG-FR – highlighted recommendations for policy and practice in the 2022 GEM Switzerland National Report launched in May). In addition, GEM Switzerland is sponsoring GEM's research activities in women's entrepreneurship and the impact of entrepreneurship on the Sustainable Development Goals.
"Partnering with GEM has raised our institution's profile over the years," stated Rico J. Baldegger, Head of GEM Switzerland and Dean and Professor at HEG-FR. "We look forward to building on this by hosting the next GEM Global Report launch and Annual Meeting."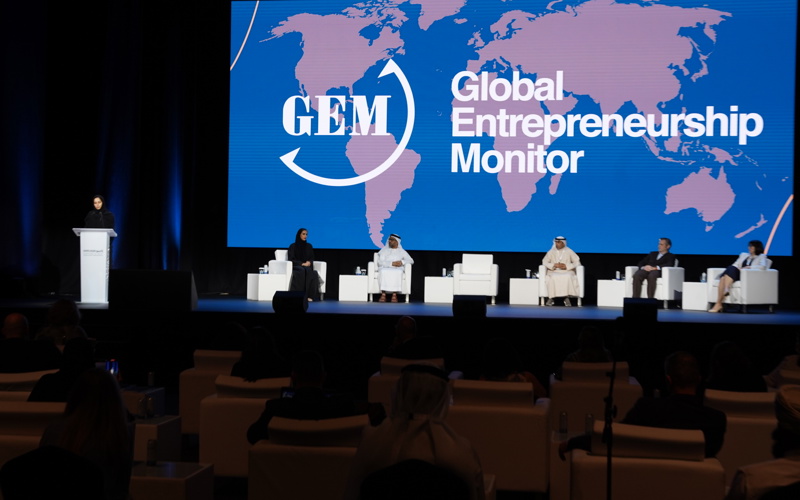 Wann?
Vom Donnerstag, 16. Februar 2023 - 09:00
bis Freitag, 17. Februar 2023 - 17:00
Wo?
HEG-FR, 1700 Fribourg